September and October are two of the most popular wedding months and for a good reason!
There is something nostalgic and magical about autumn that is ideal for weddings.
But it can be overwhelming trying to think of ideas for your fall wedding. There are so many trends and articles available, that you might not know where to start.
Don't worry, this article is here to help! We have picked out four of the hottest fall wedding trends to make your special day memorable. Let's get into it.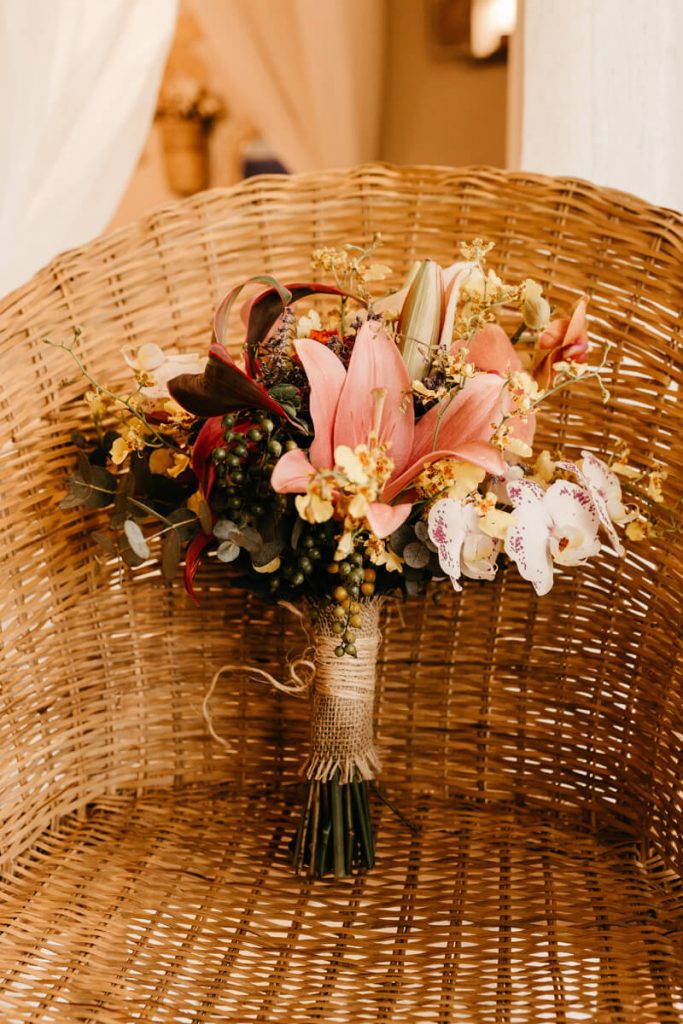 1. Autumnal Foliage
Adding seasonal foliage to your decor is one of the hottest 2022 autumn wedding trends.
Bridal flower girls are an important part of the big day. Blend different fall flowers and leaves into your bouquet like Garden Roses, Dahlias and Amaranthus. You could also add these fall accent colors into your wedding by choosing autumnal colors for your flower girls' outfits. Autumn inspired headdresses or lovely red leaves as confetti for the flower girls would add an adorable touch.
Another idea is to work fall foliage into your wedding archway or into wreaths. These will create a statement backdrop for your I-Do's and your wedding photos. You can add different materials such as wood or rustic fabrics.
2. Fall Themed Dress Colors
One of the most beautiful wedding trends for autumn is following a fall color theme. Reds, oranges, golds, and browns are wonderful colors to choose from. You should choose one main color and then one or two as accent shades.
When it comes to your bridesmaid dresses, you could have them all wearing one autumnal shade. Or you could opt for a range of fall colors. Longer, floor-sweeping styles are beautiful, yet also practical for autumn.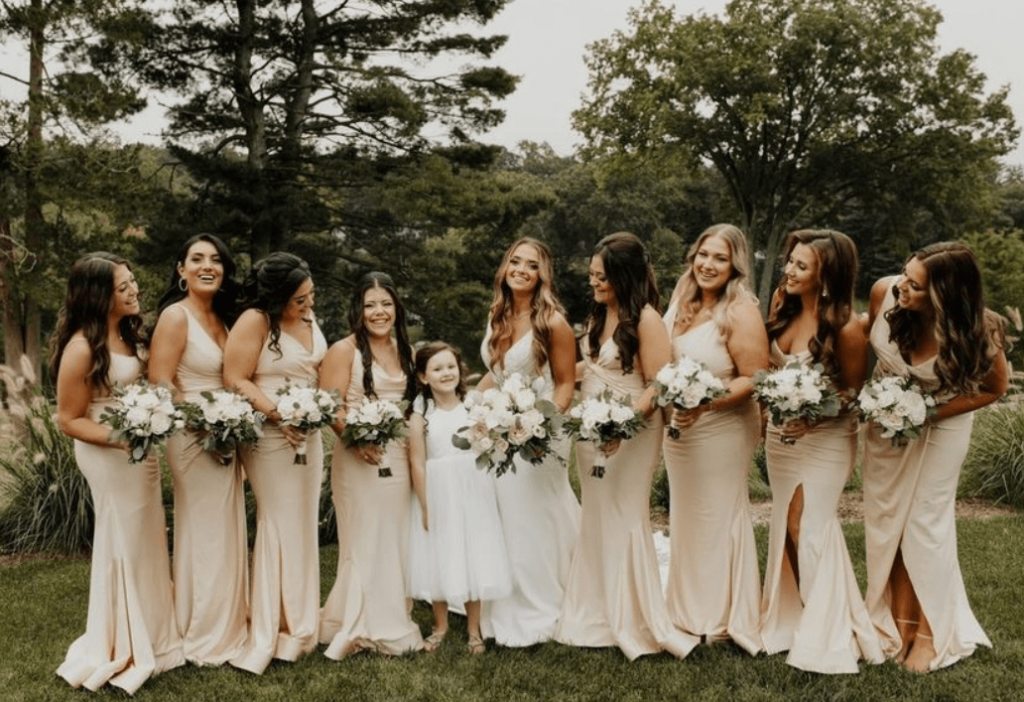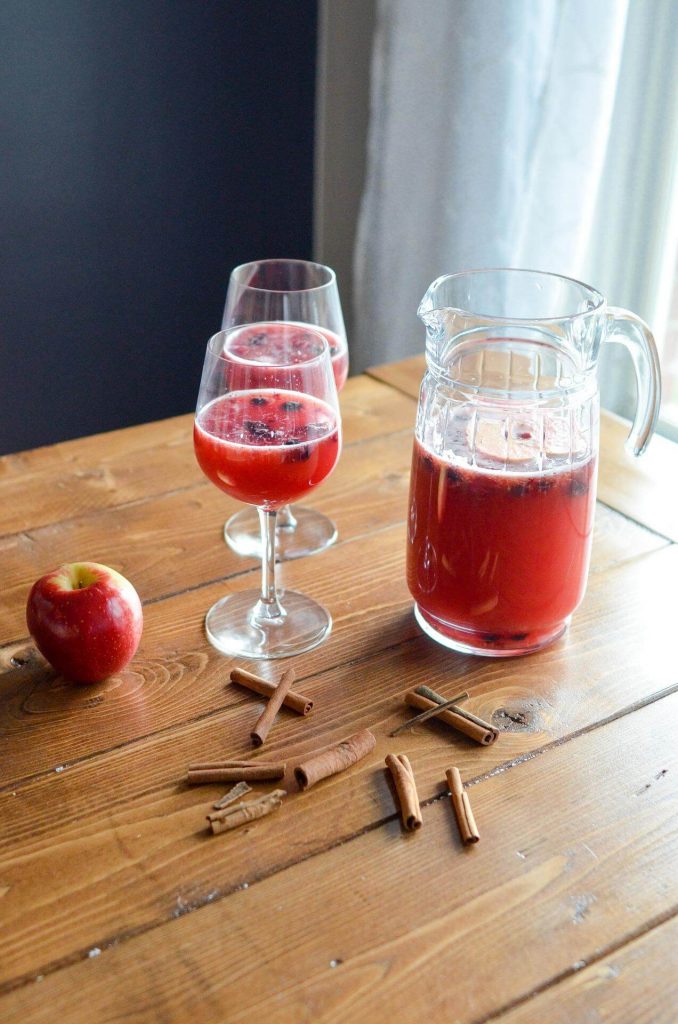 3. Seasonal Food and Drink
When it comes to 2022 fall wedding trends, nothing sets the mood like homely flavors. Incorporate traditional fall food and drink infused with apples, oranges, pumpkins, and spices. Some ideas to include could be:
Homemade apple pies
Pumpkin soup
Seasonal punch
Ciders or cocktails with fall spices
Cinnamon rolls
Roasted chestnuts
Typical fall fruits and vegetables can also make great table decorations. Apples and pumpkins in particular are beautiful additions to any display decor.
4. Add Soft Accessories
One of the must-have wedding trends for fall is soft, cozy accessories. Having scarves and blankets available to guests is a good idea during the colder months. You could even give them as wedding favors to remember your special day.
Candles are perfectfor creating an autumnal ambiance. They will add gentle lighting to intimate ceremonies. You can also play around with the scents to boost the feeling of autumn. Pumpkin spice and cinnamon apple are both excellent choices.
Make sure the candles are safe and secure and don't blow out! Place candles in votives, candelabras, or lanterns for the ultimate fall vibe.
Fall Wedding Trends You'll Love
Planning a wedding doesn't need to be stressful. Using these fall wedding trends is the perfect way to create your dream wedding.
Planning a Fall 2022 wedding? Be sure to tag us in your photos or send them to features@barijay.com for your chance to be featured on our blog.Check out our website to find your perfect fall style!.