KeepCake: The Wedding Keepsake that Perfectly Preserves Wedding Cakes
Given that the day you say, "I do" is a once in a lifetime event, it makes sense that sentimental brides-to-be look for ways to transform wedding memories into mementos they can treasure forever.
Many blushing brides seek to keep their wedding memories frozen in time. Whether it's turning a wedding dress into wearable jewelry or using a wedding bouquet to create a holiday ornament, there are lots of ways to preserve the heartfelt components of one's wedding day.
Speaking of preservation, there are lots of age-old traditions surrounding marriage that many newlyweds observe. Of all the traditions to consider, saving the top tier of your wedding cake to enjoy on your first anniversary is perhaps the most timeless. In fact, the custom – which began with Queen Elizabeth in 1947— has rather superstitious roots, and is said to bring good luck and prosperity upon the marriage when eaten on your first anniversary.
Enjoy a Lucky & Prosperous Marriage with KeepCake: The Wedding Cake Time Capsule
This practice is all good and well— but how does one keep a wedding cake fresh for 365 days? All the plastic wrap in the world doesn't guarantee a cake will stay fresh for an entire year, and no one wants to eat freezer-burnt wedding cake on their first anniversary…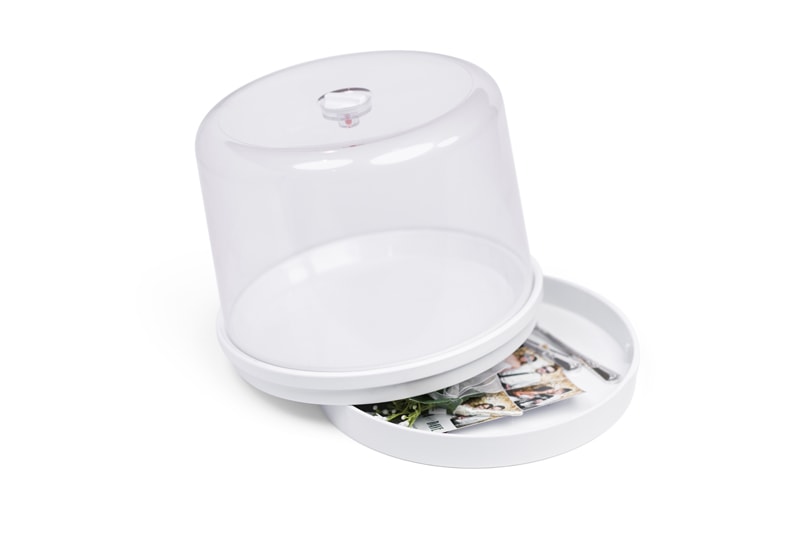 Enter: KeepCake— a specialized container designed for you to be able to enjoy your wedding cake with no freezer burn, no odd flavors, and no mess.
KeepCake is the first container designed to fight freezer burn, prevent the fats in the cake from absorbing flavors and odors from neighboring foods in the freezer, and keep the cake looking as beautiful as it did on its wedding day.
KeepCake's Key Features
Patented vacuum technology, your cake will taste as fresh as the day of your wedding.

The plate of the container which has a stabling design to help keep the cake from smushing into the sides of the container during transport

A snap on pedestal to the base of the container to transform the container into a decorative cake display while celebrating.

A keepsake compartment which gives the newlyweds the opportunity to create a time capsule which brings a touch of romance to their anniversary
After the first wedding anniversary has come and gone, the couple can use KeepCake again and again to preserve fresh baked goods in their freezer. The KeepCake team is thrilled to help make first anniversaries be even more special.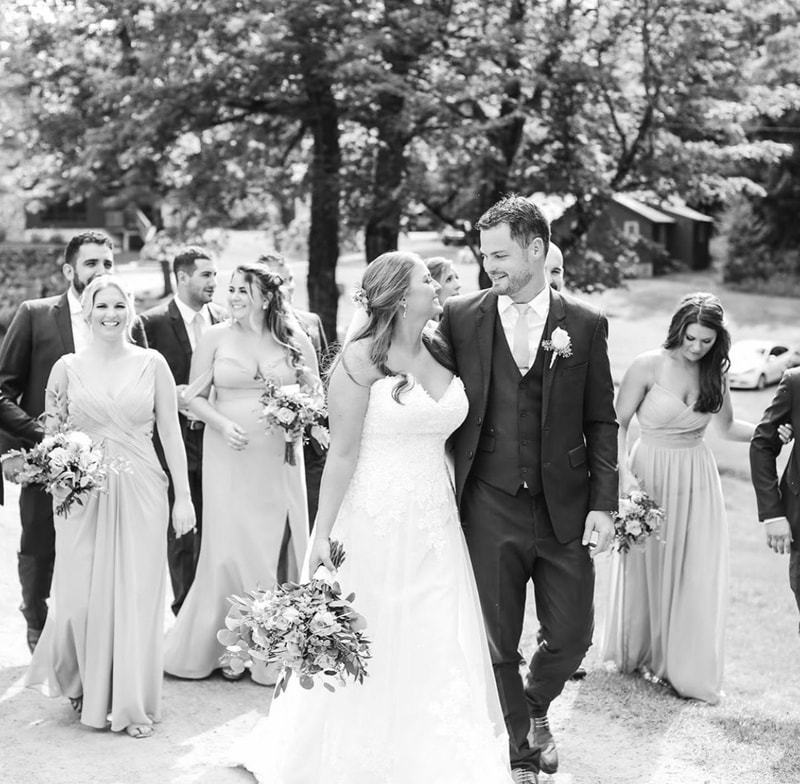 KeepCake: The Out-of-the-Box Wedding Gift that Keeps on Giving
For all our Bari Jay bridesmaids searching for the perfect gift for the bride-to-be… Just like your loved one's marriage, the KeepCake will keep on giving for years after the wedding day is over—making it a favorite Bari Jay bridesmaids wedding gift for brides-to-be everywhere!
From March 4th through March 8th, we are giving away 3 FREE KeepCakes when you enter to win with Bari Jay Bridesmaids!* 

*Enter to win 3/4/2020 – 3/8/2020. 1 entry per person. Conditions apply.