Heading into engagement season, it is all that is on your mind; the proposal, the ring, the planning, the dress. There is nothing better than having your besties by your side during all of the fun!
Your friends want to be by your side for all of it. There are so many fun things to do with them during the planning, and so many ways to create lasting memories of the time spent together! Here are our favorites!
FEEL EMPOWERED by your friends
When asking them to be by your side, how about presenting each friend with their own unique Maya J EMPOWERED bracelet. These bracelets are currently one of Oprah's favorite things! If Oprah loves it so will your friends! Each bracelet has an inspiring and empowering word on it! With words such as "Grateful", "Strong" and "Fearless" to name a few, what can be a better way to let your friend know how you feel? A Maya J EMPOWERED bracelet will show your future bride squad members exactly how important they are to you and how they empower you!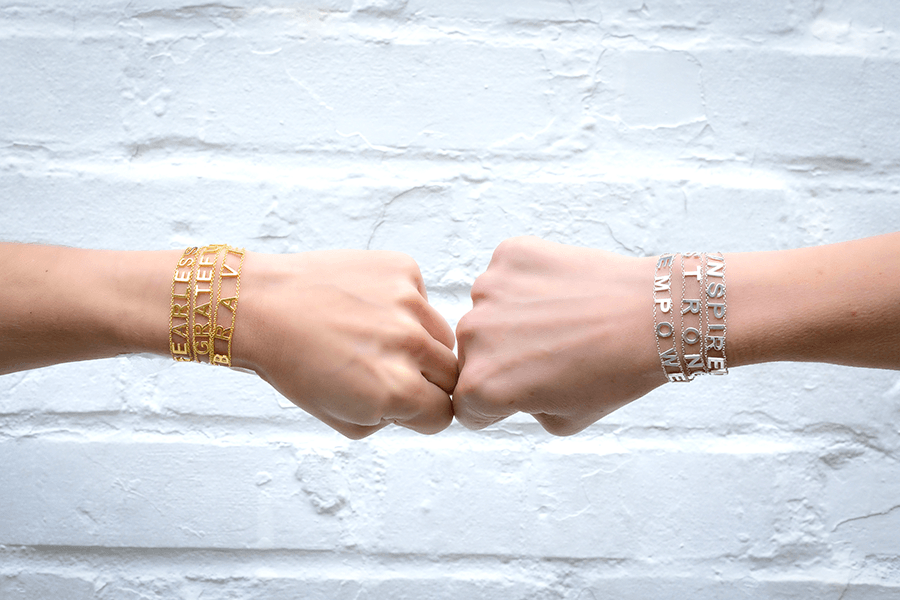 Enjoy GIRLTIME together
Pick a day to go Bridesmaid dress shopping. That day should be all about having fun and enjoying each other! Instead of taking everyone to lunch after, take them to a pottery place. Be sure to call first and make an appointment. Most places will let you bring in some wine and food. Have lunch or dinner or keep it simple with just snacks and beverages! Play music and have your friends all paint a dish for you! Each dish will be something you will cherish forever!