There's nothing more fun than seeing your cousin hit it off with your college friends, or catching your new in-laws chatting it up with your childhood next-door neighbors. Weddings are all about togetherness, but trying to wedge it into a few hours can be tough. Enter: wedding weekends!
We love this trend because it lets couples spread out the merriment and infuse even more of their personalities into the celebration. Two keys for a successful and stress-free wedding weekend? Think outside the box and delegate, delegate, delegate!
Here are some ideas for pre- and post-wedding fun to get you started.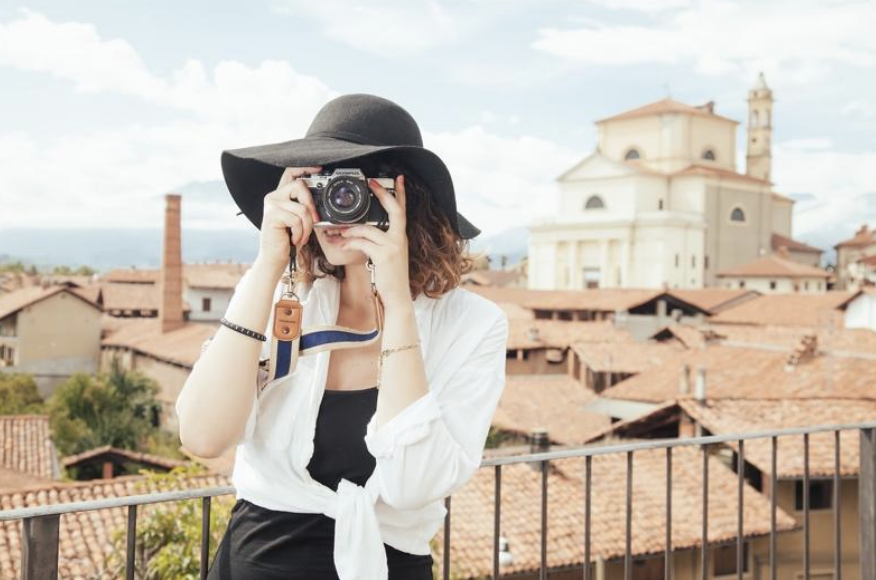 Introduce your town through a scavenger hunt.
If your guest list is made up of mostly out-of-towners, they'll be itching to explore. Put together a simple scavenger hunt that will lead them through your favorite restaurants, shops and sites. Clues can range from general ("Grab a coffee from the café with the green awning") to personal ("Take a picture in front of the place where John proposed"). Use a photo sharing app to collect all the snapshots. You can give away prizes to top scorers at the end of the weekend, but playing for bragging rights is just as fun!
Rally guests with a grown-up field day.
Nothing brings strangers together like an old-school tug-of-war. Sort guests into teams ahead of time, and plan a few field games to kick off the weekend. Classics like egg toss, obstacles courses and kickball are always winners, but feel free to mix in silly or serious games your guests might like. Trivia works well here, too! This is a great place to get non-wedding party friends involved – they can be team captains or MC the games. Even those who don't feel like playing will love cheering on the festivities.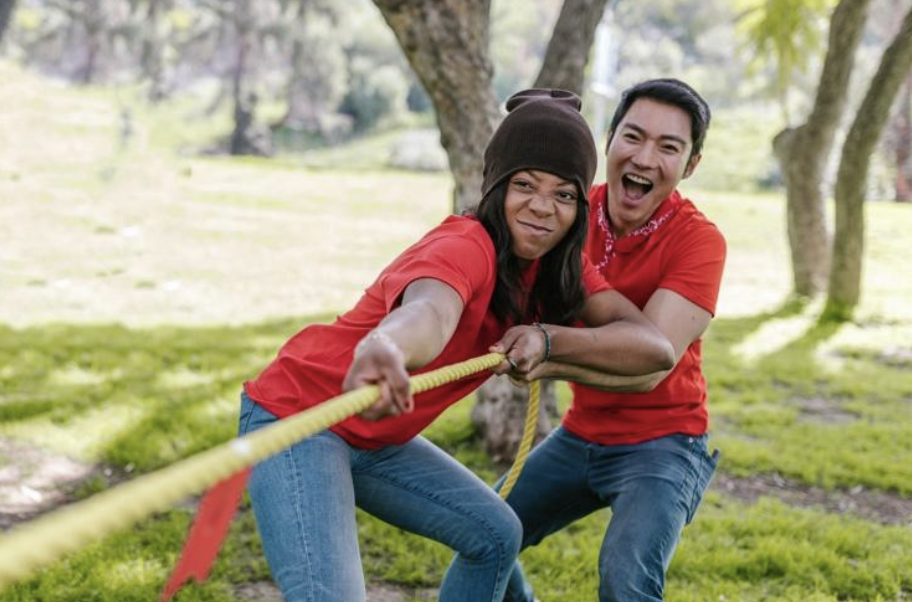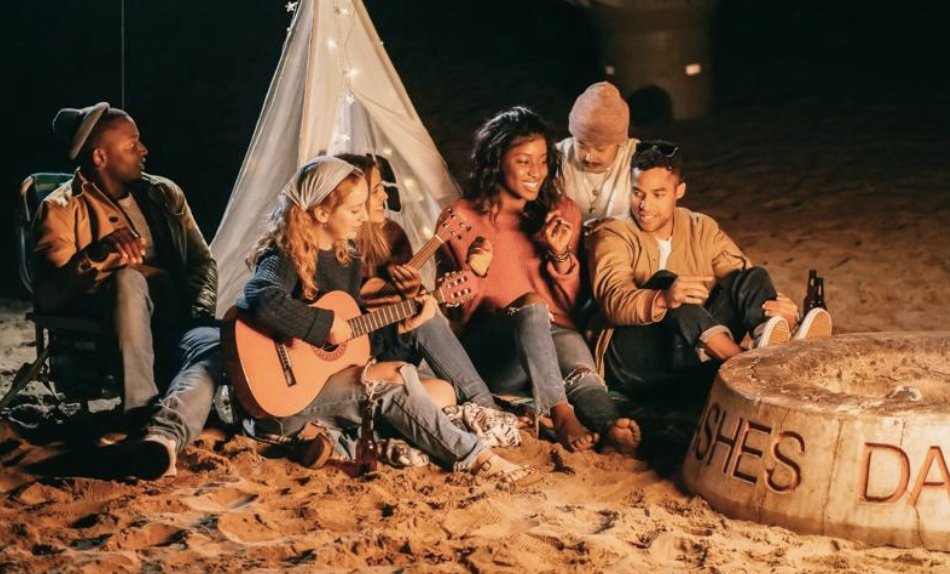 Make everyone feel included with a welcome reception.
Rehearsals and rehearsal dinners are fairly standard and a great way to spend some time with your closest loved ones before the big day. But if you have a number of guests coming in the night before, consider also hosting a welcome reception. This can be as low-key as s'mores around a campfire and as involved as a multi-course dinner. Let your personalities shine and give guests a taste of what to expect from the weekend! An intimate, casual wedding might call for coffee and desserts, while a dramatic affair can start off with a one-of-a-kind musical performance.
Keep the energy high with your own twist on brunch.
Not a big brunch fan? Not a problem! The morning after is your chance to show off your favorite bites that may have been too casual or not on-theme for the main event. Bring in tacos from your favorite food truck or let guests build their own Chinese takeout in classic paper containers. Food doesn't even have to be on the menu! Invite early birds for a morning hike or get crafty friends together to turn centerpieces into take-home bouquets.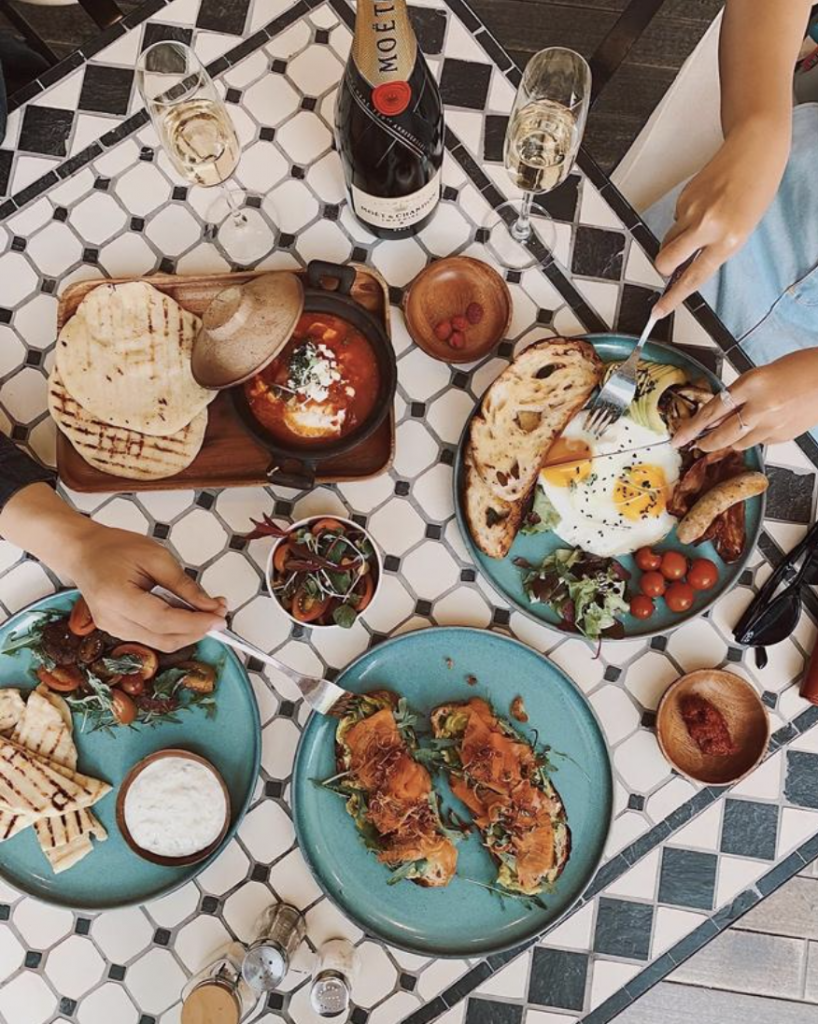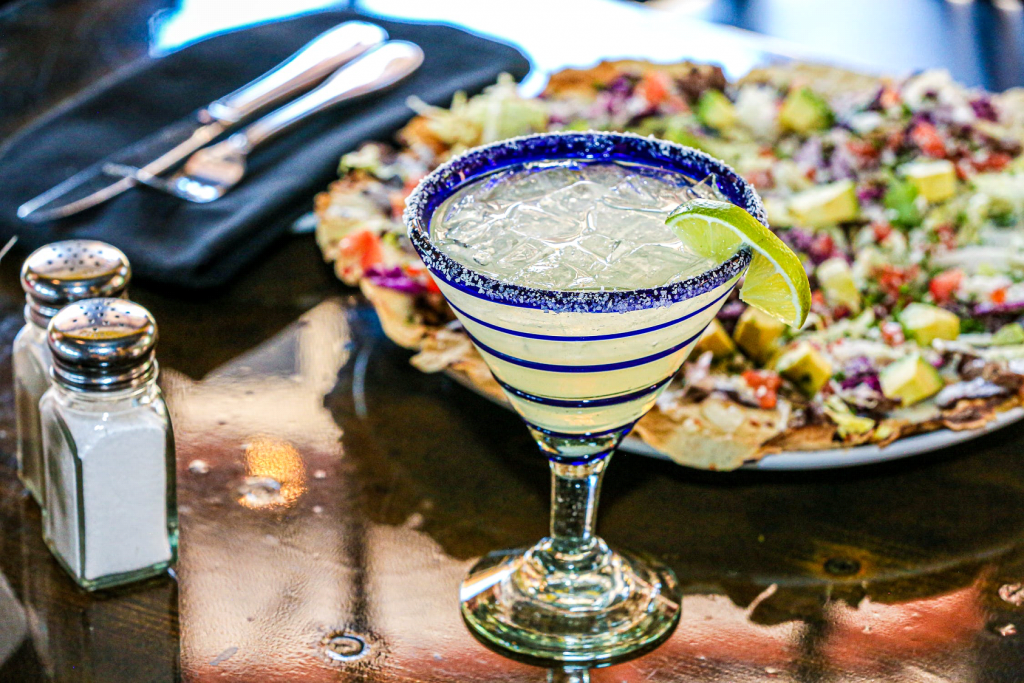 Save the send-off for Sunday.
One great thing about a sparkler send-off or an end-of-the-night dance is that it clues guests in that the event is coming to a close. Consider saving your big farewell for the very end of the weekend. Rent an amazing vintage car, put on one more white dress, or just give a little wave from the balcony. Post a teaser on your wedding website to let everyone know to stick around, and then ride off into the sunset the best way you know how!
Are you hosting a wedding weekend? Tag us in your photos or send to features@barijay.com for your chance to be featured in a post!