We love a mismatched bridal party, but there's no denying the timeless impact of maids in the same style and shade. So what's a bride to do when she's got her heart set on the same style, but her girls are rocking a wide range of body types? Step one: don't panic. Step two: celebrate! There are more options than ever for bridesmaids dresses that look great on every body type. Here are a few styles to get you started.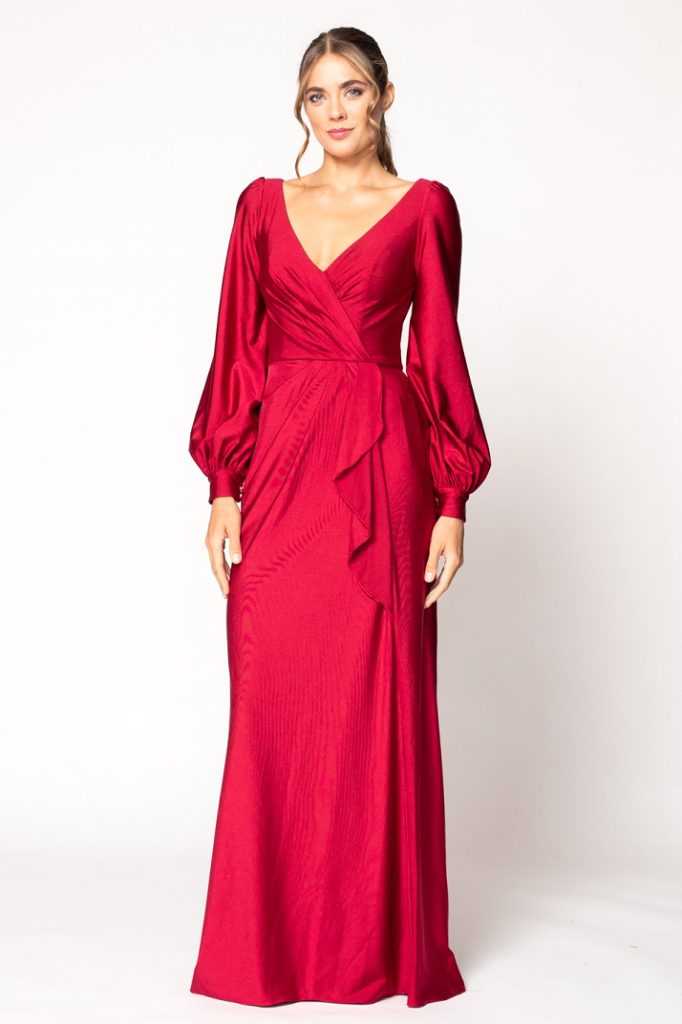 A flowing A-line silhouette.
If you're new to the bridesmaid dress game, all of the shapes can seem overwhelming. Luckily, the easiest to remember is also the most universally flattering! A- line dresses earned their name because they look like the letter "A" from the waist down. They come in slimmer, fitted versions and more flowing styles. Choose a loose A-line to flatter slim and curvy body types alike.
A strap-happy neckline.
One of the most thoughtful things a bride can do for her ladies is to think about their, well, ladies. Your bridesmaids are going to be sporting many different types of undergarments on your big day, so choosing a dress that hides bra straps is a smart move. Think a flowy cap sleeve or a wide-strapped V-neck that hits above mid- back. Have your bridesmaids wear their favorite bra to their fitting to make sure everything is perfectly lifted and tucked!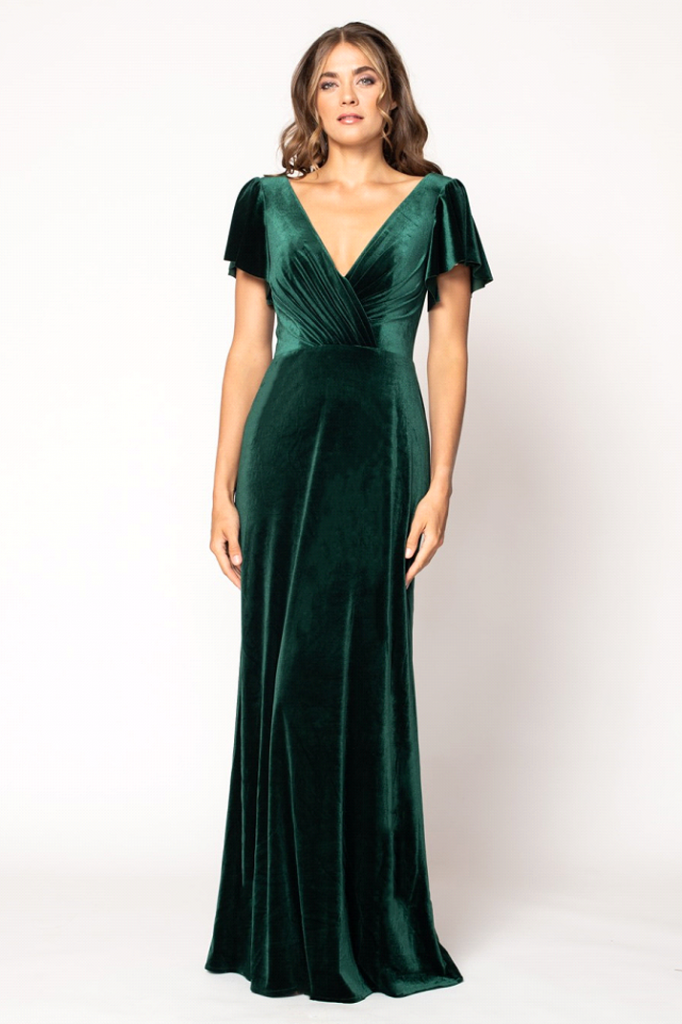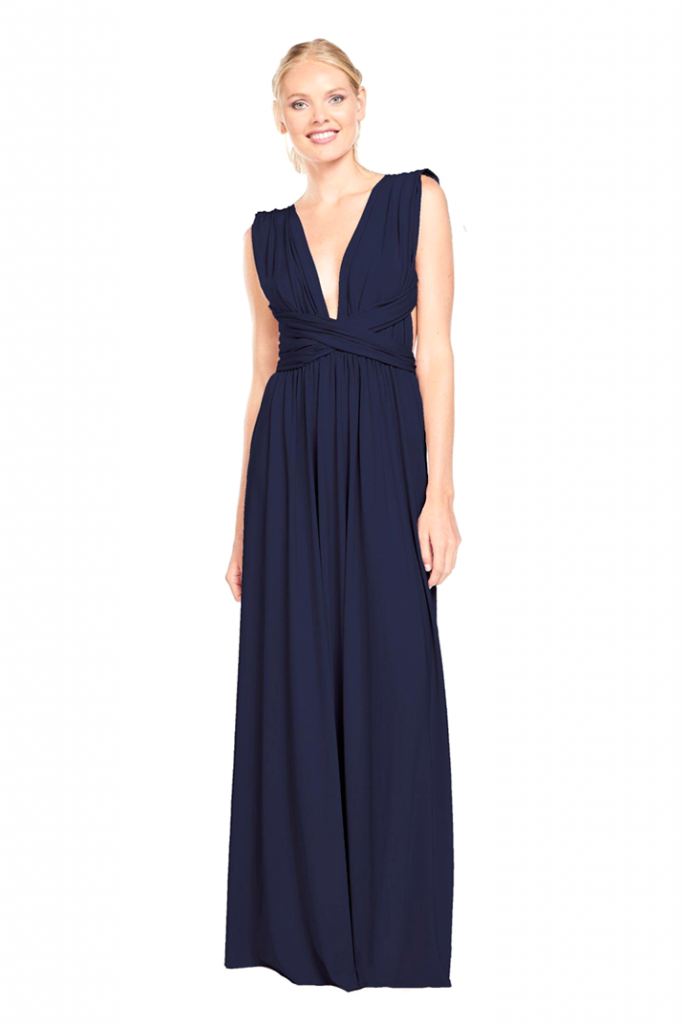 A super customizable silhouette.
If you love lookalike bridesmaid dresses but want to let the girls get a little creative, a multi-way dress gives you the best of both worlds. Our Infinity dresses have convertible front streamers that can be worn in a variety of ways, such as a halter, strapless, one-shoulder and countless other styles in between. The Infinity dress in velvet has a gorgeous gathered maxi skirt, while our new Lux Stretch features an elegant mermaid with horsehair hem.
An easy-breezy empire waist.
An empire waist hits above the natural waistline, right under the bust. This makes it forgiving, comfortable and easy to wear – the favorite t-shirt of bridesmaids dresses. Pear shapes will love that it highlights their narrow waist, and straighter body types will be psyched for the added curves. If you've got a soon-to-be-mama in your party, this shape is especially maternity-friendly!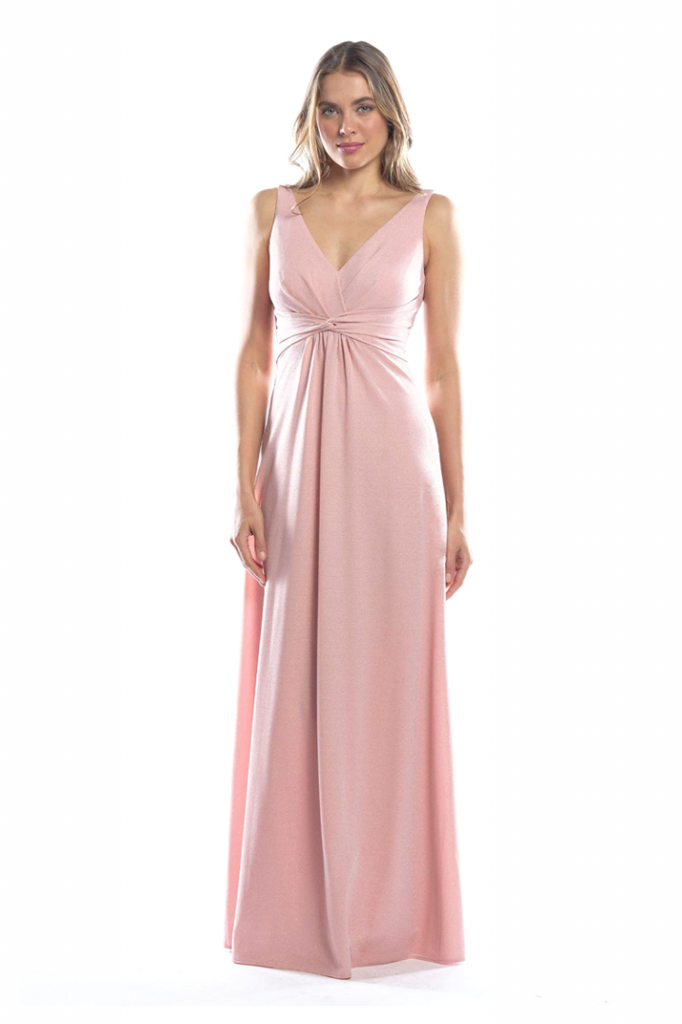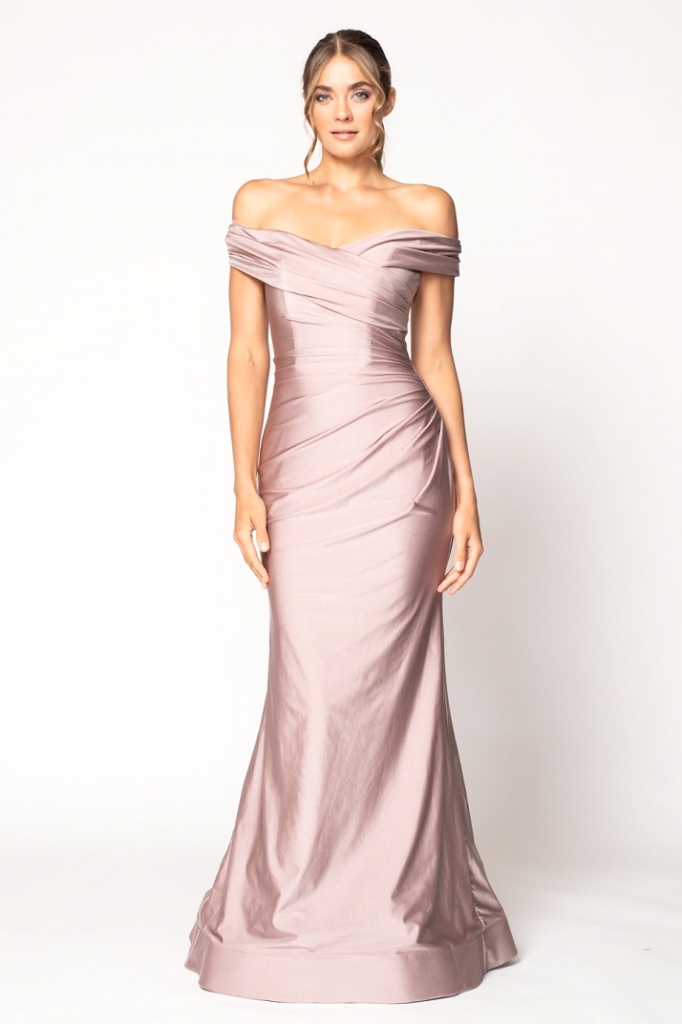 A hint of stretch.
When you think bridesmaid dress, you probably picture chiffon. That light, romantic fabric is still a favorite, but there are so many other options! When dressing a beautifully diverse bridal party, a bit of stretch can go a long way. Bonus points for flattering ruching around the waist! Seek out a style in a stretch crepe, stretch velvet or even something with a hint of sheen like our Lux Stretch. The girls will be thanking you when they're getting down on the dance floor!
The great thing about these bridesmaid dresses, is that they come in a range of colors. Whether you prefer a neutral grey bridesmaid dress, or a pop of color, there is something to suit all wedding themes.
Have you found the perfect dress that flatters all your favorite girls? We'd love to see! Tag us in your photos or send them to features@barijay.com for your chance to be featured on our blog.