A black-tie wedding is a much more formal dress code than a standard wedding and is a trending theme for many wedding parties. With a theme of elegance and sophistication, it's only fair that your ensemble reflects that.
What is a Black-Tie Wedding?
While the outfits that you choose are important, a black-tie dress code also indicates a formal wedding day overall. This means you can expect a celebration that airs on the side of luxury. When the theme is black-tie, the atmosphere will be formal, and the standard is set high for all attendees, from the etiquette and the attire to the drinks that are served. Black-tie wedding attire is extremely formal and typically warrants tuxedos for males and tasteful floor-length gowns for females.
Whether you are planning a black-tie wedding, or you have been invited to attend a black-tie wedding, there are different options when it comes to attire. Here are some top tips to help you choose appropriate attire for a black-tie wedding.
What to Wear to a Black-Tie Wedding as the Bride and Groom
The bride hosting a black-tie wedding has the luxury of choosing what kind of dress they would like to wear, as they are setting the tone for the entire day. However, to suit the black-tie theme, it is traditional that the bride wears a long gown of white or ivory. The dress will feature silk or lace.
The groom is required to wear a traditional tuxedo at their black-tie wedding. These are much more formal than a standard suit and typically have several layers that make up the full ensemble. This includes the black jacket with a contrast pattern or material on the lapels and pocket, a white dress shirt with studs or pleats, dress pants (some have silk trims), leather shoes, a bow tie, and a vest or suspenders.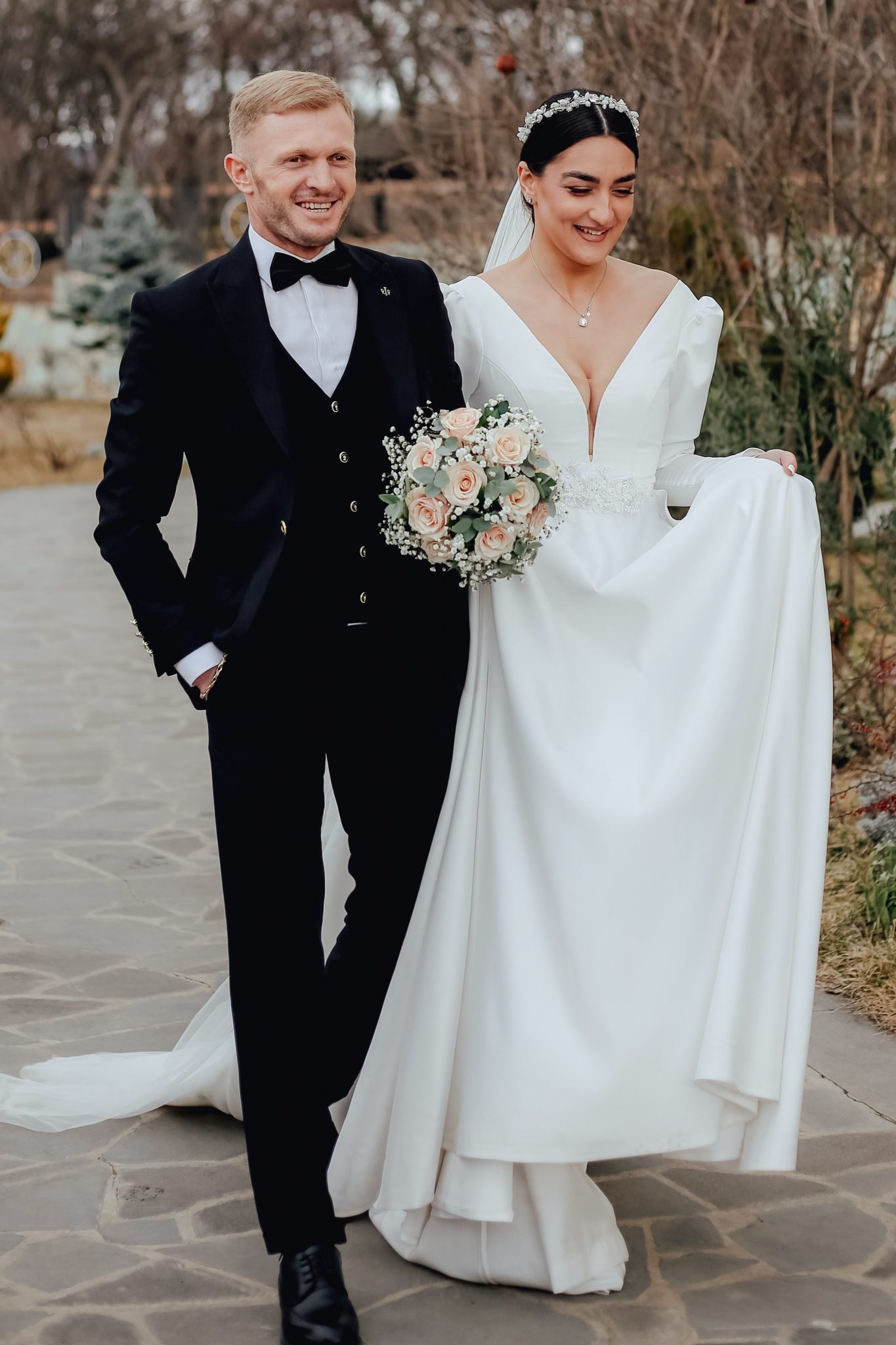 What to Wear to a Black-Tie Wedding as a Female Guest
The dress the female bridal party or guests choose must be formal. Traditionally, this definition of formal meant floor-length gowns, accompanied by high heels and formal accessories. The most common fabrics used in black tire wedding attire include chiffon or velvet. The type of dress never strays far from being a ball gown. Pearls, gems, and crystals are the traditional black-tie attire for females, whether they are on a necklace, earrings, or a purse. Black-tie dress colors tend to be black, or a very neutral shade, with many attendees choosing a dark blue or grey formal dress. Bags and shoes are required to match. Whether you are looking for a mother of the bride or groom dress, or a formal evening gown, you can shop local retailers to find the right kind of dress that balances your role in the wedding, as well as black tie theme.
Depending on how formal the wedding celebration is intended to be, there may be some deviations in the black-tie attire. Some black-tie events take on a more informal twist. In some cases, bolder and trending colors are accepted, such as metallics, yellow and pink. Other shapes are also appropriate in modern-day black-tie wedding attire, such as high slits up the leg and v-necklines.
If you are a wedding guest, then it may be best to check. If you are the bride, then make sure you let your guests know just how formal to dress, perhaps even sharing specific requirements that you desire.
Top 5 Black-Tie Dresses for Female Wedding Guests
It can be difficult to know what dress to wear to a black-tie wedding as a female guest. To help you get started, here are some modern and classic ideas to spark inspiration.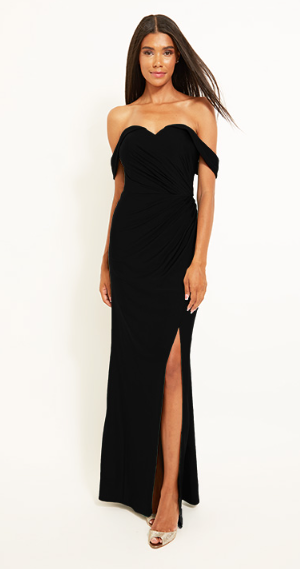 #1 Off the Shoulder Sweetheart Bodice
A captivating, floor-length dress that creates a beautiful silhouette with the sweetheart bodice, in addition to showing off a little extra skin with off-the-shoulder sleeves. It has a slim fit, with a modest slit up one side. This dress is black and is a great option for a black-tie wedding.
#2 Dusty Pink Mermaid Skirt
A beautiful Lux Infinity style dress that you can shape into different styles. This dusty pink floor-length dress creates interest with its mermaid skirt and horsehair hem. The pink isn't too bold and would look great at a modern black-tie event.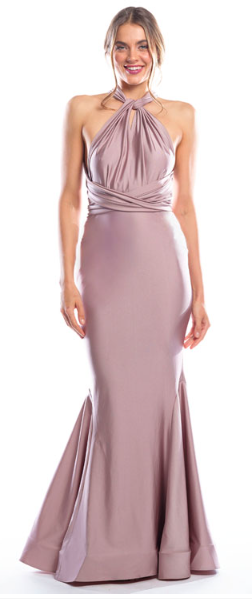 #3 A Beautiful A-line Skirt
A beautiful a-line skirt that fits nicely at the hips and flares out as it reaches the floor to create a ball gown perfect for a black-tie wedding. This dress in particular features a v-neck across the front, and a criss-cross on the back, a sure way to turn heads.
#4 A Classic One Shoulder
A gown with only one shoulder is a classic choice for a black-tie event. This Bari Jay dress features a mermaid skirt and diagonal pleating, giving it a touch of elegance, as well as depth and character.


#5 Figure-Hugging Cowl Draped Bodice
You can't go wrong with a cowl-draped bodice. This beautiful dress delicately hugs the figure through the bodice and around the back, showing off your flattering silhouette. The skirt extends at the bottom, making it the perfect cross between modern and traditional black-tie attire.

What to Wear to a Black-Tie Wedding as a Male Guest
Wedding attire for a black-tie theme for male guests is a little more limited than the dress options for female guests, as they will follow the steps of the groom and wear a formal and sophisticated tuxedo. A formal dinner jacket, with a bow tie or tie is typically mandatory or preferred. In some cases, if the bride and groom have opted for an informal or modern black-tie wedding, then male guests may wear a dark-colored suit or a modernized version of the tuxedo, as long as it looks formal.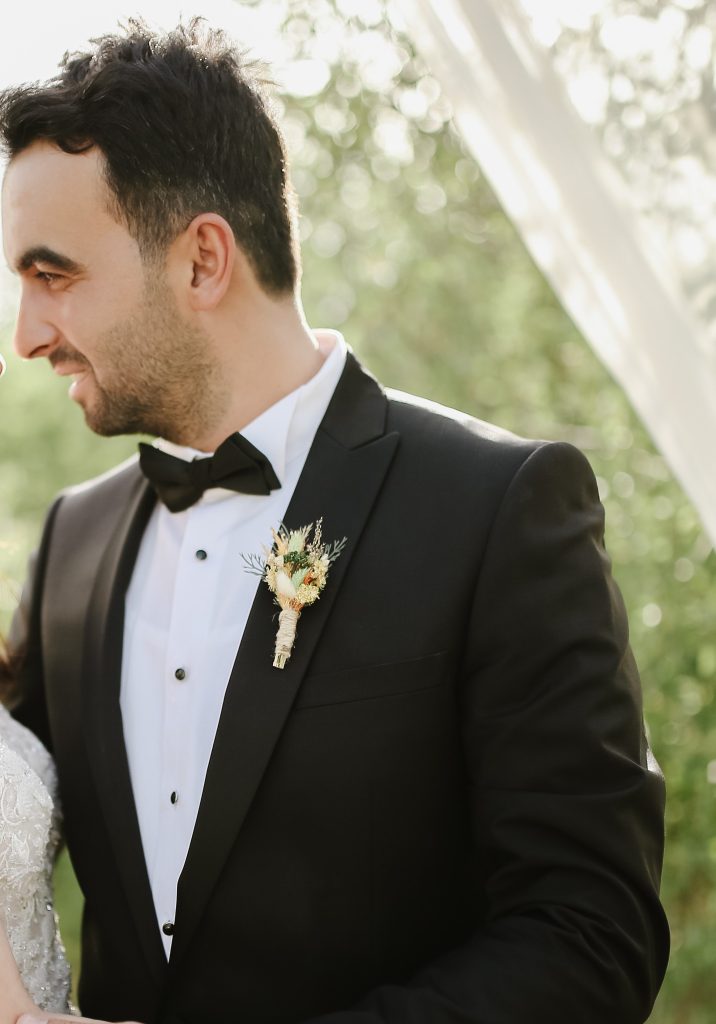 What Children Should Wear to a Black-Tie Wedding
Black-tie attire is slightly less strict when it comes to children. If the wedding party is likely to have lots of children attend, then it is likely that you will see button-down shirts for the boys, and long, fancy dresses for the girls. Rules have to be laid back so that children can be comfortable throughout the day. However, there are plenty of black-tie outfits for young children, including tuxedos and dresses with puffy skirts, if they do want to participate in the formality.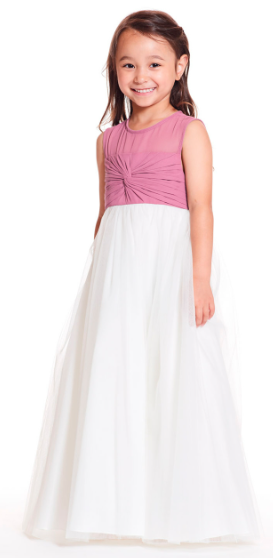 The biggest element of a black-tie wedding is the clothes that people will wear. The outfits help bring together the entire theme of the wedding. If you are planning or attending a black-tie wedding, make sure you know the rules and find suitable attire.