Starting around Thanksgiving the proposal season begins, and we start to think about what trends we are seeing in weddings coming down the pipeline. We get tons of requests from brides to be and they are usually very specific. Color wise, even though pantone's color of the year is a vibrant purple, we have had lots of requests for Lavender. And most recently, many requests for sage, sweet mint and hunter green! Bari Jay is adding a slate blue that will be available by January 2019. Let's talk color!!
I make boards of color in Bari Jay's many fabrics… I use this to decide on what type of color scheme I want to use for our samples and ads. These boards can be used to work on a palette for your wedding. For example, the greens start to work into the blues and then you can add a splash of silver. Or the wine can work into the blush which can work into the gold.
Below are some of the current color palettes we are seeing for the new year! The ideas are endless and with many of these, you can always throw in a rose gold bella chiffon or a gold mist bella chiffon (as we did with our Bari Jay homemade color palette cards, to add an element of shimmer to your big day.
Some of the trends we are seeing are: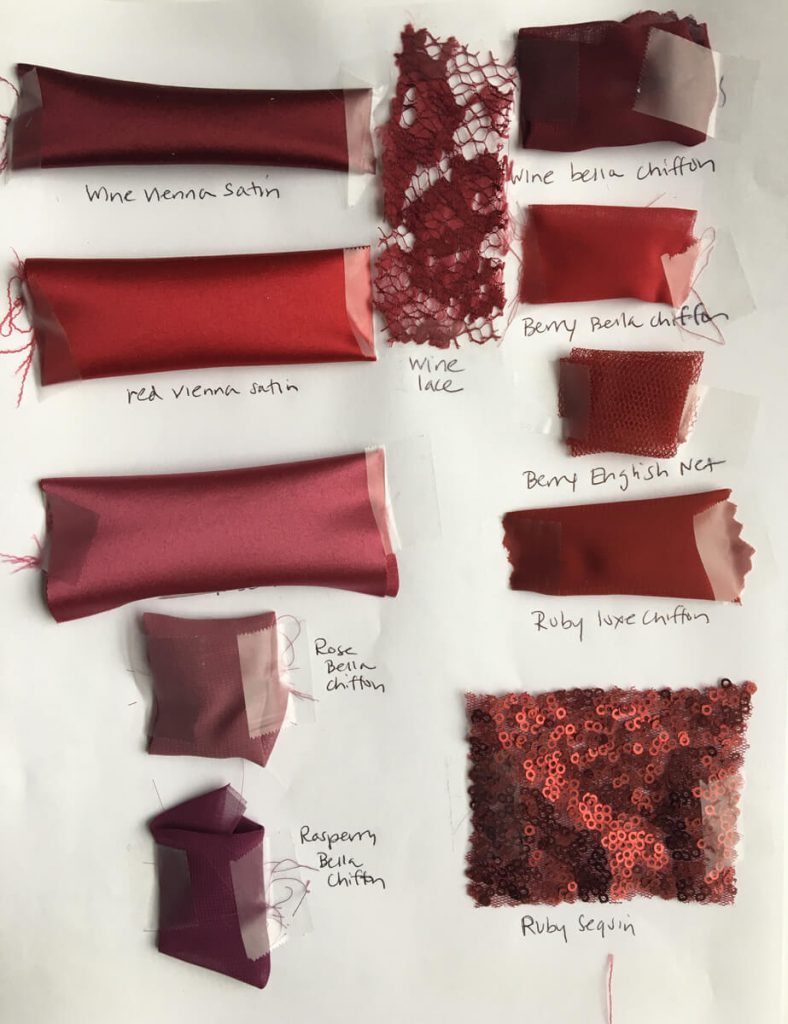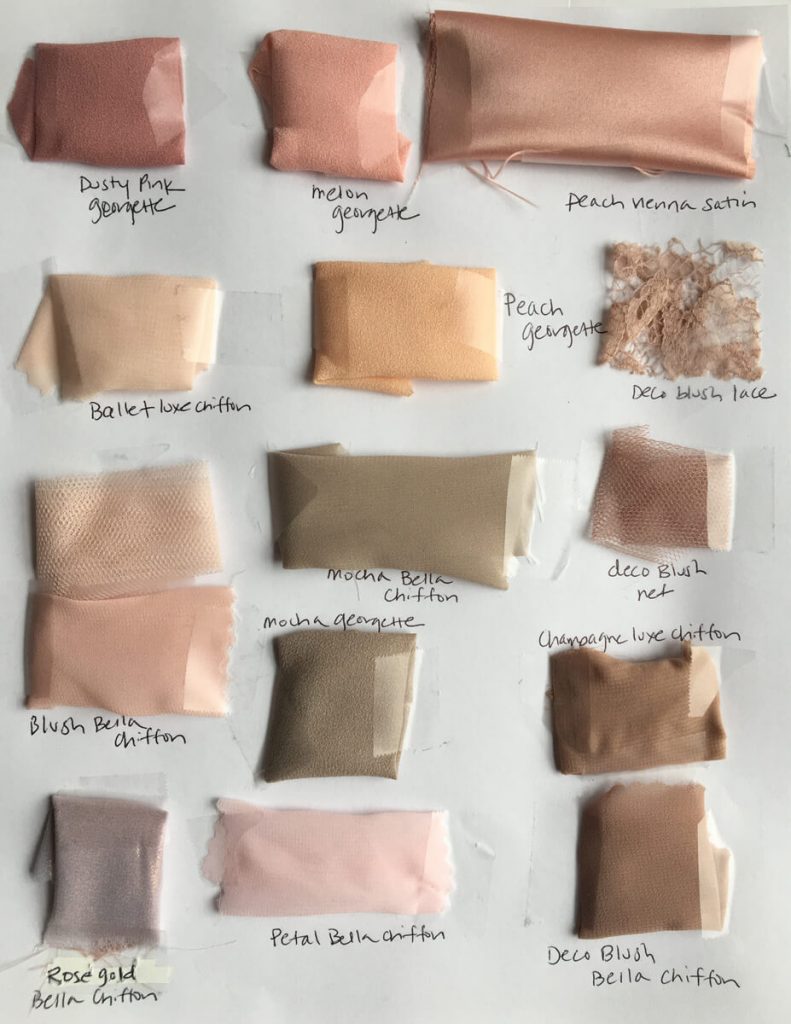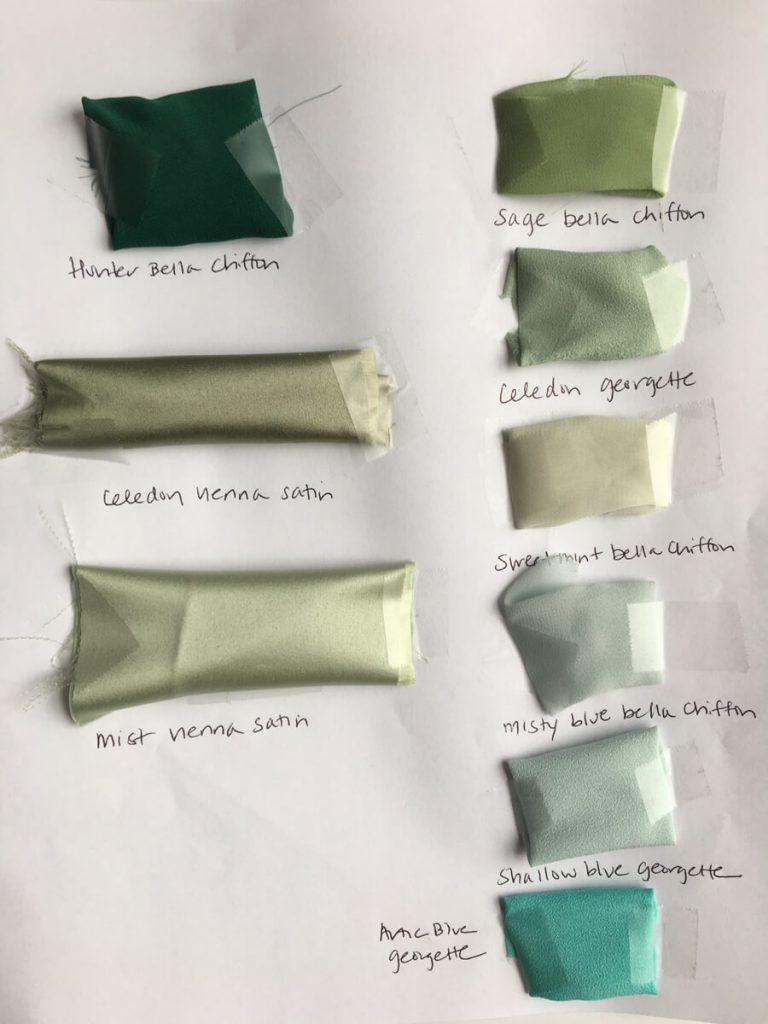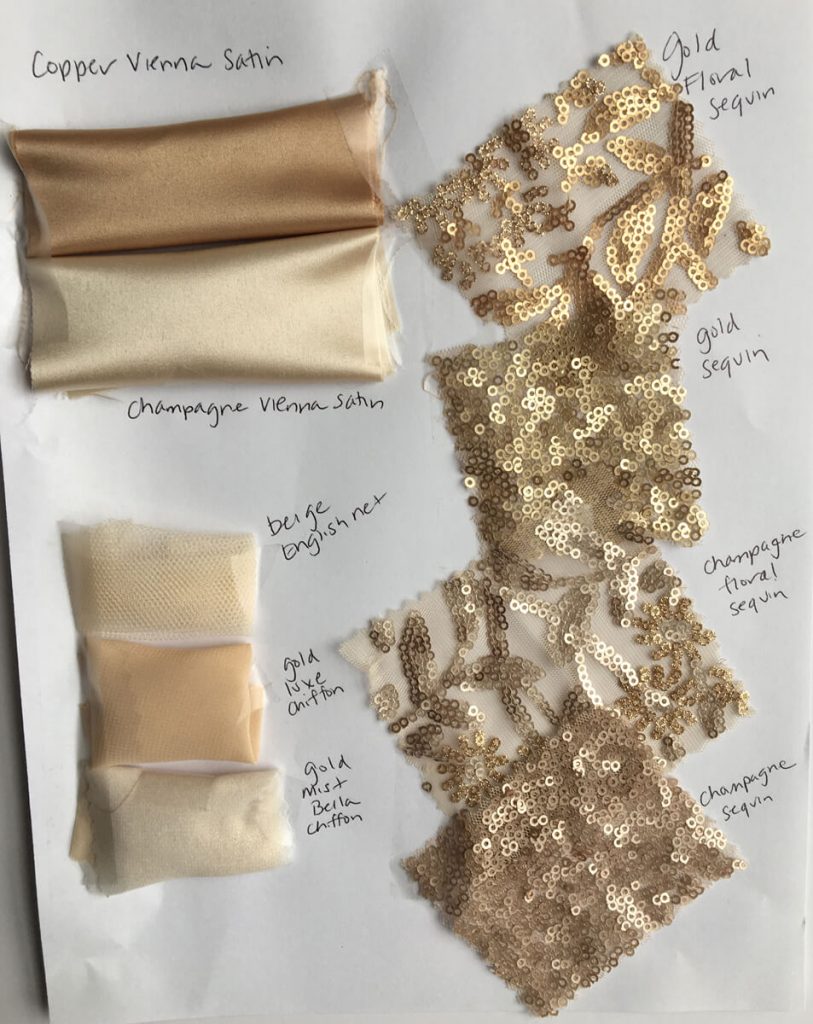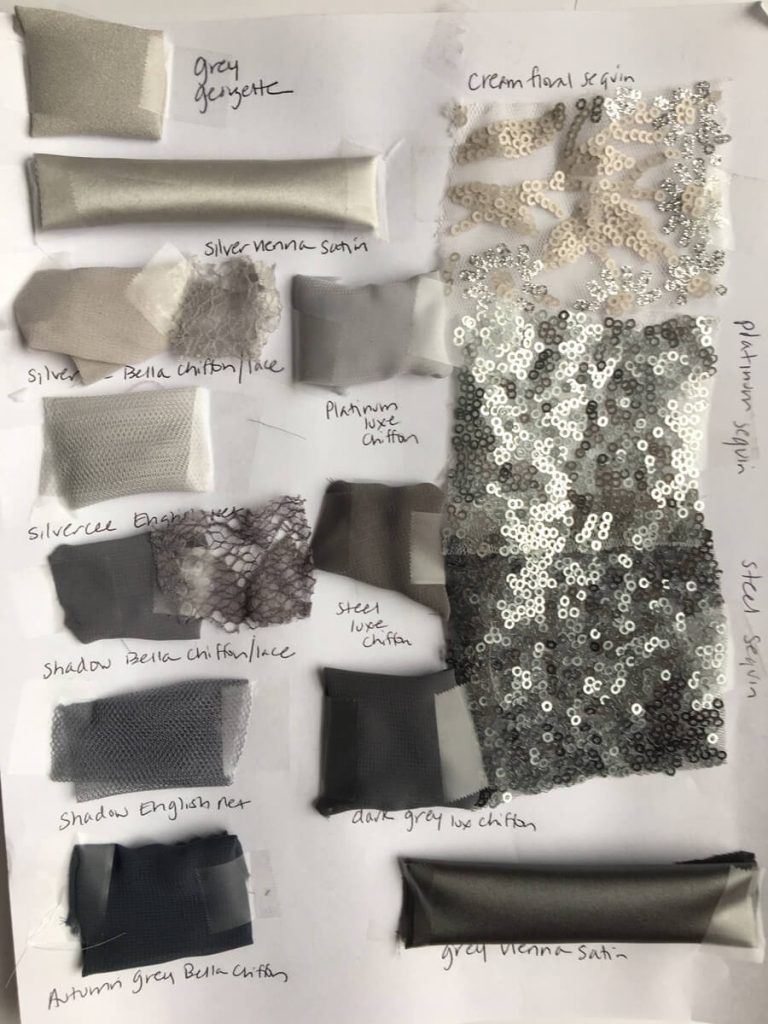 It is important to get swatches as colors always appear different on screen and even from screen to screen! These color boards can be used to figure out which color you want to use. For example, grey has many shades as you can see from our grey and silver board. The boards can also be used to pick a few mix and match colors for your bridesmaids to wear in the same style. Or mix and match fabrics in the same color. The possibilities are endless with Bari Jay!
Visit our Swatch Shop to Order Our Fabric Swatches in Any Color!