"So, what are your wedding colors?"
After "Can I see the ring?!," this might be the question that soon-to-be brides field the most! With wedding season right around the corner, the top wedding colors for 2022 are on everyone's minds. Bright, happy colors are everywhere for 2022, and we are here for it. Experts are predicting wedding color palettes will give us the fresh, sunny feeling we're craving after these past few years. But that doesn't mean there isn't still room for gorgeous, moody shades!
Here's a look at the top trending wedding colors for 2022 – plus our tips for making them your own.
Shades of green
Fresh-cut grass, your morning juice, a wedge of lime… green is a go-to whenever we need a pick-me-up. It's no wonder it tops the list of 2022 wedding color trends! Keep your palette classic and timeless by leaning into deep emeralds, or freshen things up with an array of shades. Choosing a venue with a sprawling lawn is an easy way to set the stage, and greenery-forward florals can breathe life into any setting. Try dressing your bridesmaids in assorted green fabrics for a mismatched look that still feels thoughtful.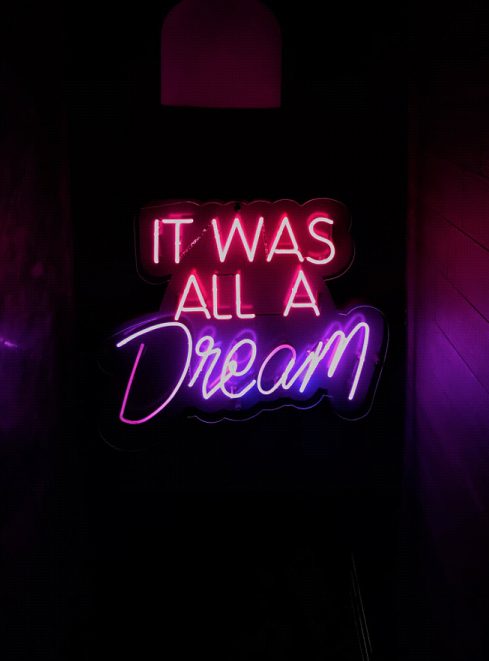 90s-inspired palettes
90s nostalgia is back in a big way! And no, you don't have to have a Clueless-themed wedding to take advantage. Draw inspiration from your favorite brightly colored t-shirts and Trapper Keepers of the decade and infuse those colors into your wedding day decor. Teal, sunshine yellow, juicy orange and bright purple are all fair game – the more mixing, the better. We love a neon bar backdrop or rainbow-hued lounge!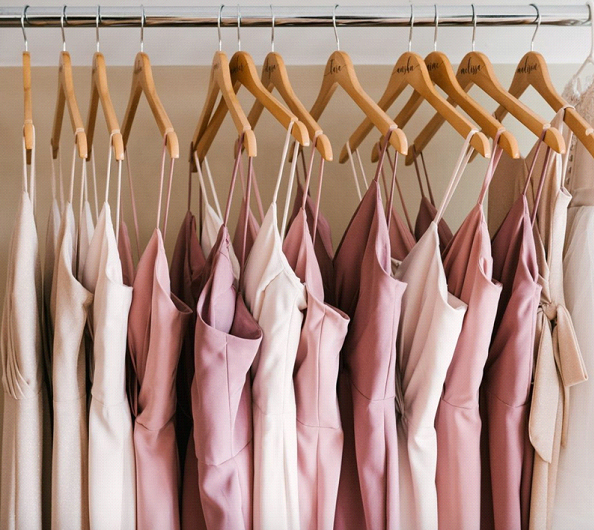 Perfectly pink
Like bubblegum and cotton candy, the perfect pink is equal parts carefree and look-at-me. Tons of gorgeous pink palettes walked the New York Fashion Week Spring/Summer 2022 runways and are destined to be walking down the wedding aisles this year. For a timeless look, dress your bridesmaids in dusty pink tones, like Bari Jay's stretch crepe in Deco Rose. Feeling fearless? Fuchsia is the answer! Mix it into your bouquet, or let your girls shine in our lux stretch in Wine!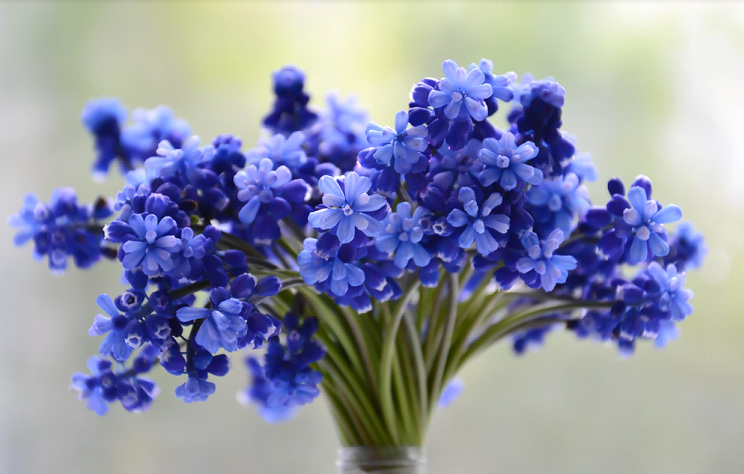 Trendsetting periwinkle
There's a reason interior decorators, fashion designers and artists all eagerly await the announcement of Pantone's Color of the Year. Pantone is basically the Miss Cleo of color trends, and they've been predicting the shades we'll love to wear and look at for over 23 years. The 2022 Color of the Year is a joyful, dynamic periwinkle called Very Peri. Somewhere between blue and violet, this shade pairs equally well with warm and cool tones. For an unexpected pop, mix periwinkle in with understated neutrals. Think hyacinth stems against taupe linens.
Getting married in 2022? Let's see your color palette! Tag us in your photos or send them to features@barijay.com for your chance to be featured on our blog.