Whether she's throwing petals or tearing up the dance floor, your flower girl is sure to steal the show at some point during your wedding day. Make sure she looks adorable and feels special while doing it!
Read on for our top tips for choosing a flower girl dress.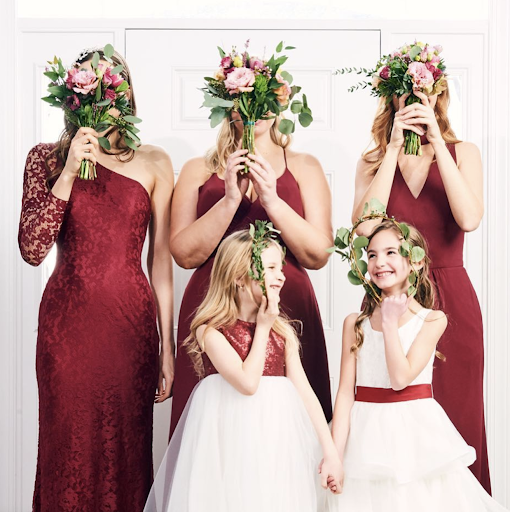 Decide on your wedding style.
First things first: make sure you have a clear idea of what your big day will look like. Time of day, style of flowers, your guests' dress code – all of these things will impact your flower girl's look. For instance, a black-tie evening affair might call for a longer, more elegant look, while a short-and-sweet frock is perfect for early afternoon.
Dress the rest of the wedding party first.
For a more cohesive look, have your bridesmaids' dresses, groomsmen's suits and your own attire selected before you move on to the younger members of your wedding party. If you're going for a more traditional style, look to your own dress for inspiration. Choose something in a similar shape and fabric for an adorable "mini-me" vibe. Lace, covered buttons and neckline are all details that can be translated into the flower girl's dress.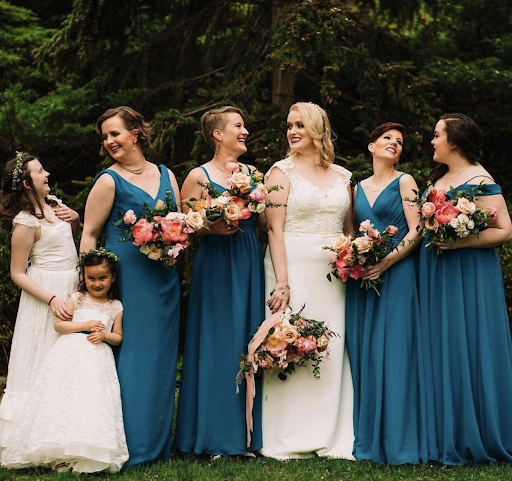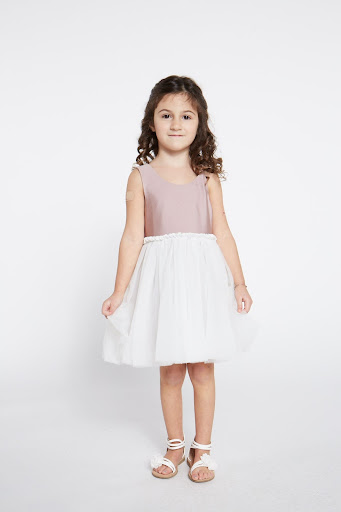 Think about color.
We also love the trend of letting the flower girl shine with a pop of color! Consider adding a sash or a headpiece or choosing a style with a beautiful colored bodice. Our flower girl dresses feature the same fabrics and shades as our bridesmaids dresses for perfect coordination.
Keep in mind your flower girl's age and personality.
Chances are, your flower girl will be putting her dress to the test more than any other member of the wedding party. Think sticky fingers and impromptu games of tag. Keep this (along with your flower girl's own spunky style!) in mind when choosing her dress. An older girl might jump at the chance to wear a floor-length dress, while an active toddler would be better off in a knee-length look. Either way, fabrics that allow for movement are the best choice. We love tulle and organza in a swingy A-line for exactly this reason!
Plan ahead – but not too far.
When to get the flower girl's dress is a tricky topic. One thing we know for sure about little ones: they grow fast. Unlike your bridesmaid's dresses, which should be squared away much sooner, we recommend ordering your flower girl's dress around three to four months before the wedding. This allows for time to make small alterations if needed and minimizes the chance that she outgrows it completely!
Choosing her dress should (hopefully!) be a low-stress wedding task that's fun for both of you. If your flower girl is old enough, narrow it down to three looks and let her make the final decision. We'd love to see what you choose! Tag us in your photos or send them to features@barijay.com for your chance to be featured in a post.