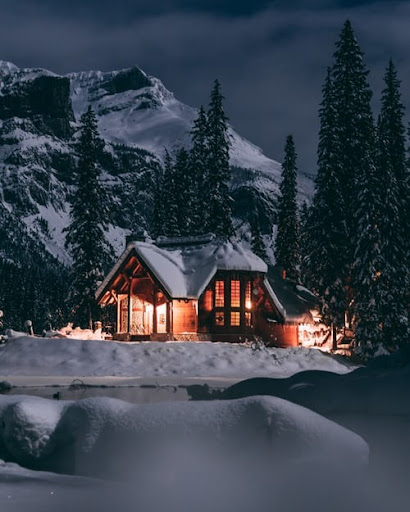 Some say that winter's the most wonderful time of the year, and If you've always dreamed of a stunning and magical wedding, a winter wedding will add the perfect touch. Winter creates a stunning backdrop for a romantic scene. Picture looking out the window of your wedding venue to light falling snow, picturesque mountain views, and the warm glow of lights as you say your vows. Like escaping to a cabin in the woods, the scenery warms you in a way that summer just can't. There are so many possibilities when planning a breathtaking winter wedding. Read along to discover what's in season when it comes to planning that magical winter wedding.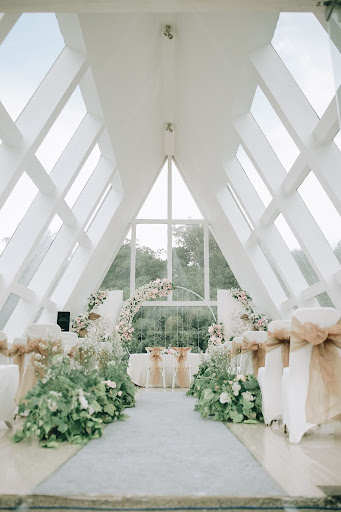 Dramatic Color Palettes
A good first step to planning any wedding is choosing your color scheme. The colors you choose will help determine your other choices like bridesmaid's dresses, flowers, and reception decor. The winter season provides the perfect backdrop for romantic and moody colors. Think deep evergreens and burgundy, forest green and ruby red, black and gold, or blush and turquoise. Take inspiration from the snow outside and use winter whites and creams. Add a hint of greenery and some lights and candles to create an enchanting look. A winter wedding offers timeless sophistication and charm.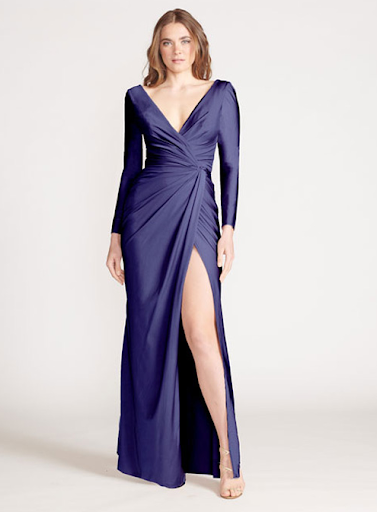 Choosing Your Bridesmaid's Dresses
Winter is the perfect time to consider adding more luxurious fabrics into your wedding. Think satins, velvet, silk, and fur. Once you've chosen your color scheme, picking bridesmaid dresses becomes much easier. Choosing a dramatic, luxe fabric not only brings an elegant touch to your wedding, but also will help to keep your bridal party warm during the blustery weather. Many dresses come in long sleeve options, or bridesmaids can throw on a shawl or a faux fur wrap to stay warm. Longer hems also look great for a winter wedding!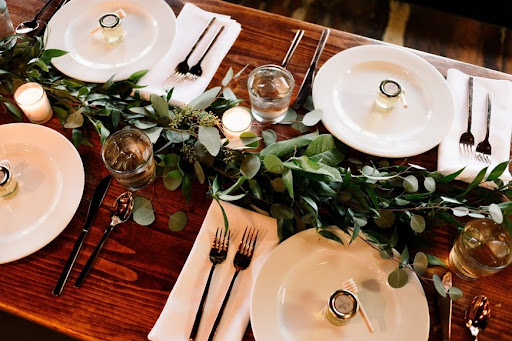 Creating the Perfect Ambience
The scenery surrounding a winter wedding offers a uniquely romantic touch, whether you are planning a wedding in the mountains of Colorado, or the open fields of Montana. When your guests think of winter they think of holiday gatherings, warmly decorated rooms with twinkle lights, candles and greenery. There is something just so spellbinding about this time of the year. You can use some of these magical elements when planning your winter wedding. Bring in anything from branches, stems and pinecones, to the glitter and glam of a black tie affair (and everything in between!). Set the tone for passion with a warm fire burning in a fireplace, lanterns hung and flickering votives on the tables, a hot chocolate bar for your guests to enjoy, or an outdoor fire pit with marshmallows to roast. Tie in the nature theme with Beautiful arrangements of flowers or greenery. Glittering candelabras, sparklers, and winter themed cocktails for your guests to enjoy. Whatever it is you're picturing for your winter wedding, it will be magical.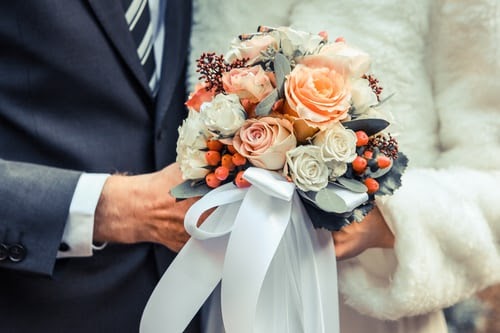 Flowers and Bouquets
No need to use artificial flowers at your winter wedding. There are some seasonal winter blooms that offer the perfect complement to any winter affair. Camellias, roses, orchids, poinsettias, carnations, and ranunculuses are just some of the flowers that are available during the winter months. Or, let the winter landscape inspire you! Use evergreen stems, bright red berries, and pinecones. Add birch wood to your centerpieces and you'll have the rustic winter wedding of your dreams. Consider bringing in Brunia berries, small silver balls that will add the perfect accent to your winter bouquet. Hypericum berries will also add a festive and romantic touch. You can also go classic with roses that are a year round classic.
Have we inspired you to have the romantic wedding of your dreams surrounded by snowy mountains, cozy fires, and all the family and friends that you love? Don't forget to send your wedding photos to features@barijay.com for your chance to have your wedding featured on our blog!