Choosing your
wedding colors
is possibly one of the most important details when it comes to planning your wedding. Not only does it express your personal styles as a couple, it creates a backdrop for the entire design of your wedding. The best time to choose your wedding color palette is shortly after you have set your date and chosen a wedding venue. There are certain things that you will want to consider, such as the location, time of year, theme of your wedding, and overall scenery where you will be taking photos. Your colors will play a role in everything from the bridesmaid dresses you choose, to the flowers, invitations, table decor and more. We've compiled a list of 5 Steps to Choosing Your Wedding Colors.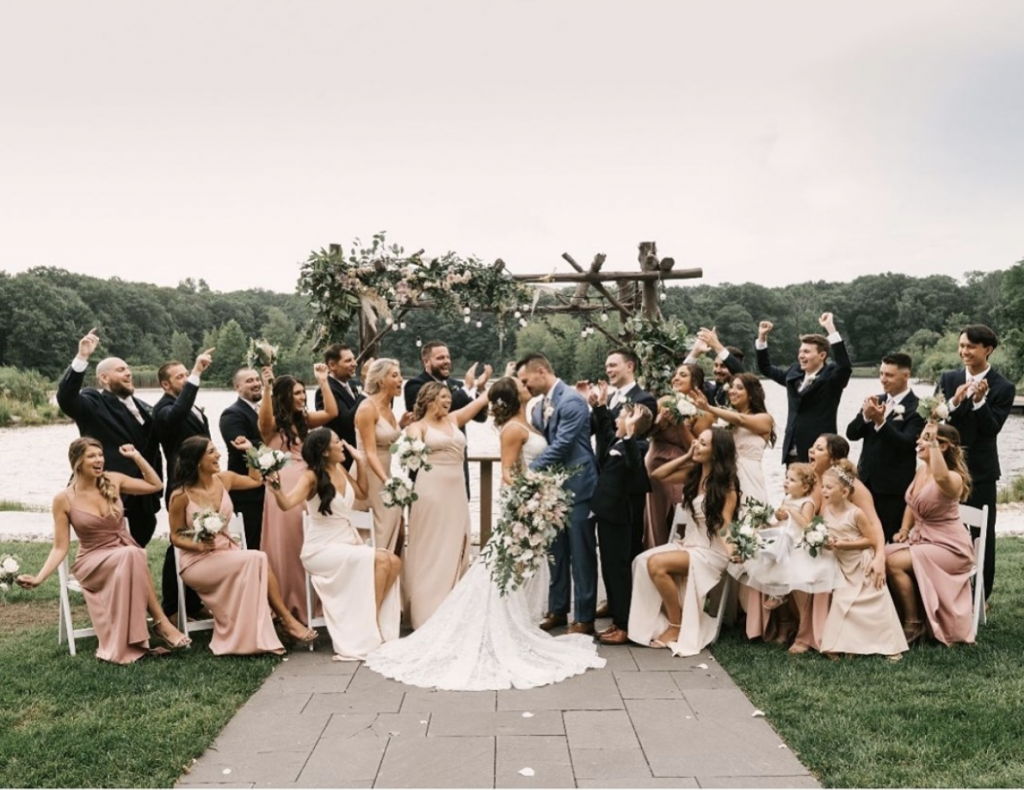 Season
Sure, you don't need to use the season when planning your wedding color palette, but certain colors go naturally with certain times of the year. Consider using the season your wedding will be in as inspiration for your wedding planning. Winter weddings could have shades of navy, silver, pine, and wine. Bright and light colors typically go best in the summer, pastels in the spring, and muted natural colors in the fall.
Location
When you walk into your wedding venue, you may just have the perfect backdrop for certain wedding colors. Look at the walls, the fixtures, and the views. Are there gold accents in the room? What color are the floors? If you have luxurious gold accents in the room, this could play a beautiful base for your wedding. Consider all of the existing details at your venue when choosing your color palette. If you are having your wedding at a rustic barn or outdoor, you can have these colors naturally compliment your wedding colors. Country clubs, hotels and ballrooms have much different backdrops and could do well with more classic colors.
Color Wheel
This is a principle you don't have to worry too much about, but you may want to consider the basic rules of the color wheel when planning your wedding colors. You always want to consider colors that go well together – ones that are opposites because they either pair well with cool colors or warm colors. This could be something like deep navy and yellow, or teal and copper. Or, you can look at neighboring colors on the wheels. These are similar to one another and consist of the same primary color. Consider pink and orange or white and gold.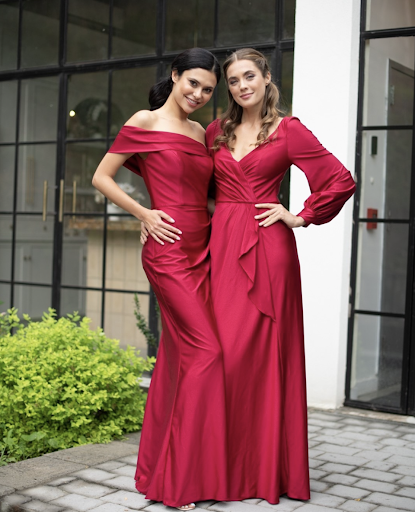 Wedding Theme
Choosing your wedding theme is an essential part of planning your wedding and selecting the perfect color palette. There are certain colors that go naturally well with certain themes. For example, if you are having a coastal theme wedding, light blues, sand colors, and whites will pair very nicely. If you have a few different colors in mind, thinking about your theme will help you narrow your choices down. If you are planning a winter wedding,
wine colored dresses
would look stunning.
Keep it Simple
Do you need a color scheme for your wedding? Absolutely not! It's your wedding, if you want to keep the planning process simple – do it! Color doesn't have to play a major role in your planning. Choose flowers and bridesmaid dresses that you love! There are many other things that you consider when wedding planning like textures, styles, moods and themes – or absolutely nothing at all! It's your day! Enjoy the process.