When dressing your wedding party, you must decide if you want to be traditional or if you are trendy. Personally, we love the look of a traditional bridal party. Everyone in the same dress in the same color. Traditional Bridesmaids companies like Bari Jay can make this possible as we offer maternity styles, jr bridesmaids styles, extra length or petite length and customizations that make your wedding unique to you and allow for your entire bridal party to be dressed and comfortable size 1-26W, shorter or taller, pregnant etc. We have been doing this for over 50 years!
Go traditional! Same dresses in the same color:
This is so easy to do. Pick a dress that you think will work for all your girls in the color of your choice, for example, a beautiful grey bridesmaid dress. Bari Jay Bridesmaids fit girls from 0-26W and can accommodate all your ladies. You can order swatches directly from our swatch store. So now you give the girls the style and color and they just order it from any Bari Jay retailer. Some stores like Bella Bridesmaids will measure any girl for another Bella store and send the measurements to one store and everyone can order directly from the same store. Your pictures will look beautiful and classic.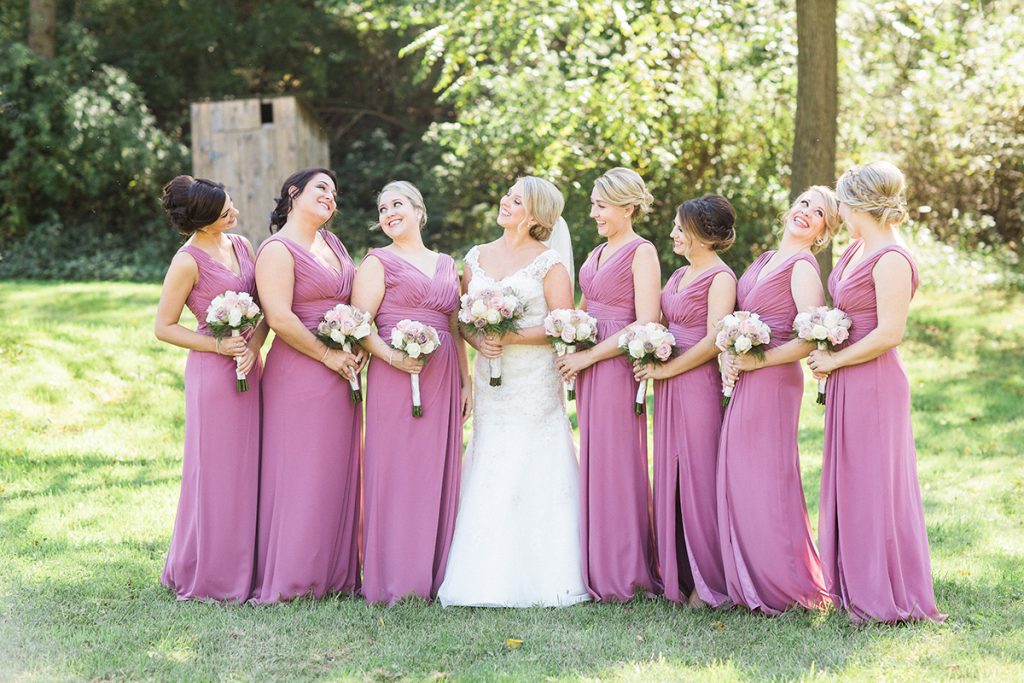 Different Dresses same color:
This look falls under traditional as your girls can all pick their own style that suits their body and personality and reflects their style! We even have some jumpsuits that match with our dresses in the same fabric and colors. You can also choose a convertible dress. While it is the same dress, it can be adapted to look different on everyone. The infinity dress can be styled in a variety of different ways and is perfect to create contrast in the bridal party.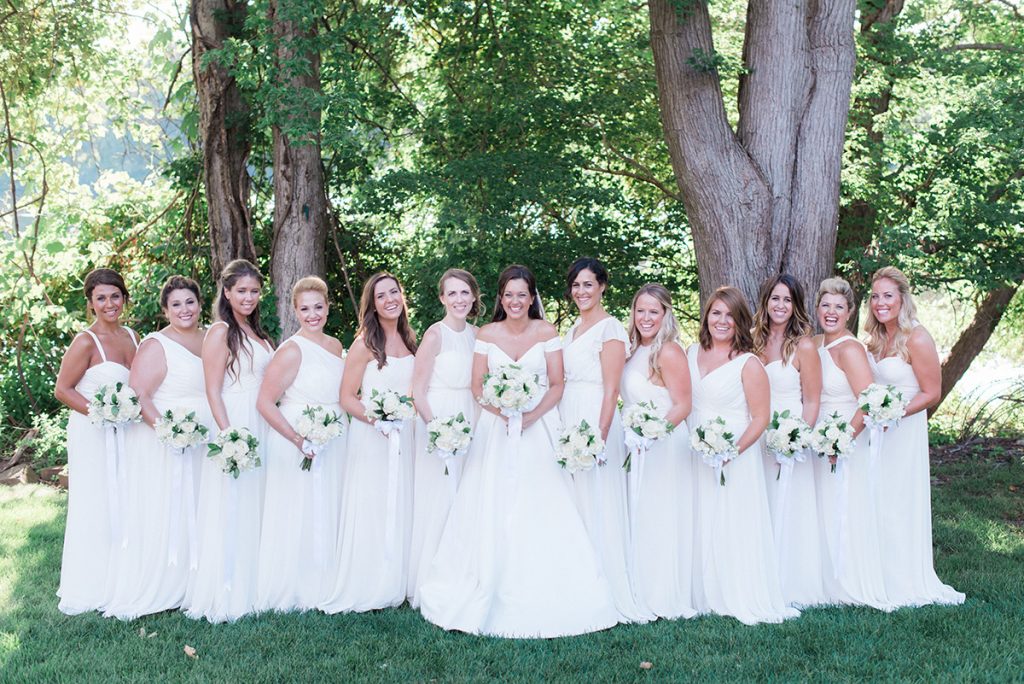 Different colors, different dresses:
This can be beautiful, but it is the super trendy way to go and the one that requires more work and a delicate hand. When you allow your bridesmaids to choose their own dress and color be sure to give them guidelines. Think necklines you do not want: one shoulder, straps or sleeves. Think length: short or to the floor. Think fabric: any fabrics you prefer or want to omit, chiffon is flowy, and light and you may not want a heavy satin with it for example. Think style: wide skirt, slim skirt, sheath, Grecian, etc.… anything you like or do not like try to be specific. Now COLOR: give an idea of the colors you are interested. Create a palate like what we did in our Color Me Trendy blog post. Visit a bridal store to get an idea of colors and which look nice together. Get swatches, you can order them from our swatch store. Then discuss with your bridesmaids which colors you are going with and make sure they are all representing your palate and that you do not have too much of one color. Your bridesmaids may prefer one color over another or think certain colors look better on their skin tones. Take that into consideration as you want them all to be happy! In addition, watch out for prints and specify if that is a no-go!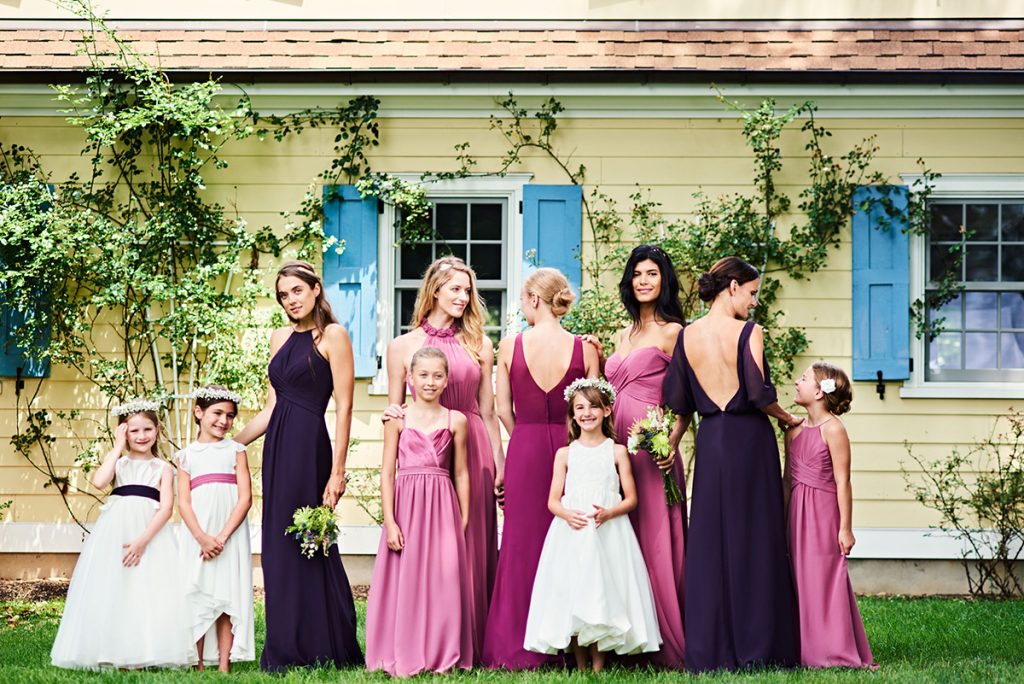 Same dress different colors:
This falls along the lines of the traditional in that all the girls wear the same dress. The color choices are within a range of colors chosen by you the bride. These colors can be coordinated with the colors you have chosen for your wedding, a color scheme such as jewel tones, dusty colors, pastels, etc.
Remember that you pay a lot of money for your photographer and you want these pictures to be special and your unique style to shine through!