The mother-of-the-bride and groom are important figures in your wedding, and finding the perfect dress can be a challenge. It should be a seamless blend of sophistication and comfort, an ensemble that will have heads turning and make your mom feel special.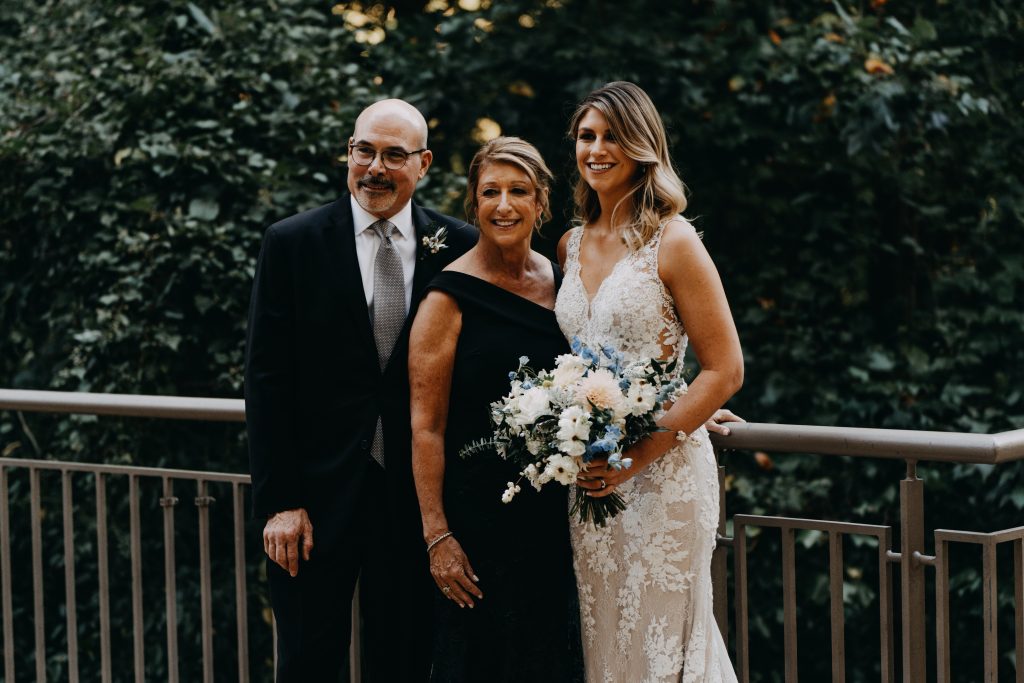 To help you and your mom find the perfect mother-of-the-bride or groom dress, here are some top tips to consider.
Share Details About Your Wedding With Your Mom
Regardless of how involved your mom has been in the planning process, it is a good idea to share your final plans with her, so she knows the day's itinerary, theme, colors, and all the important details. This will provide you both with a great starting point to talk about dresses, as it will enable your mom to understand what styles and colors she may want to coordinate with the theme, as well as which colors she wishes to avoid.
Discuss Preferences
A helpful discussion to have before you go dress shopping is both of your preferences. As the bride and groom, it is important to share any expectations or limitations that you may have for your mom's outfit. It may be that you would like her to dress in coordination with the bridal party, or you would prefer her to avoid the wedding party colors altogether.
It is also important for your mom to consider her preferences. Your mother may decide she wants something of a certain color or length. This discussion can help you find a balance and get you one step closer to choosing the perfect mother-of-the-bride or groom dress.
Consider Trends and Traditions
A common question that is asked is "What kind of dress should the mother of the bride or groom wear?". This will depend entirely on the wedding that you are planning. Some weddings are traditional and formal, with set rules and expectations for the attire, such as black-tie. In other cases, the rules of the wedding attire may be completely relaxed. Make sure you discuss this with your mom and any traditions that you want to follow. Typically, the mother-of-the-bride will wear a dress that is mid or full in length and avoids shades of white. There are also a variety of trends you can use for inspiration.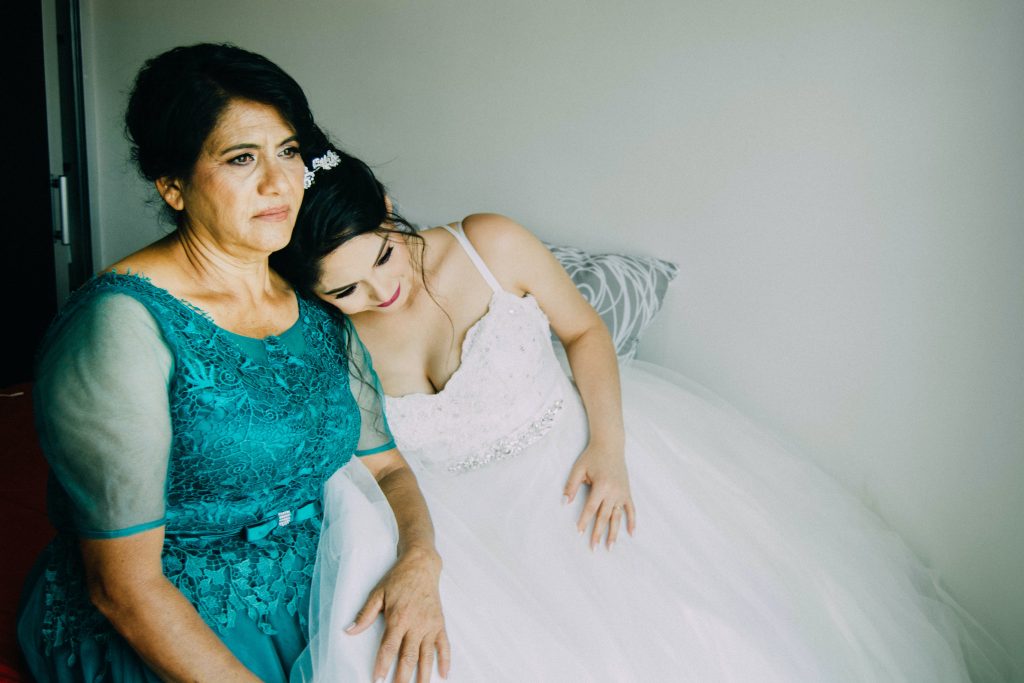 Start the Shopping Process Early On
Shopping can take some time, especially if you want to help your mom find the perfect mother-of-the-bride or groom dress. The process will be similar to buying your wedding dress and your bridesmaid dresses. Likely, there will be multiple visits to local dress retailers, so your mom can try on different styles and colors, and consider any adjustments that may need to be made. It is therefore helpful to start this process nice and early. Not too early though – you may want to ensure that you have your wedding dress and bridesmaid dresses organized first. This can help you better coordinate styles and colors, and avoid any clashes. The more dresses that you try on, you can narrow down the shapes, styles, and colors that you and your mom like.
Consider Makeup, Hair, and Accessories
When searching for the perfect mother-of-the-bride dress, you may want to consider what makeup and hairstyle your mom is going to have, as well as the type of accessories she would like to wear. You can include this in your initial discussions, as well as when you are dress shopping. These details will help make up the finishing touches and are very important, as they can completely change the way the dress looks.
Consider Your Mom's Personal Traits
While traditions and your wedding theme will play a role in what dress your mother chooses, it is also important to consider your mom's personal traits. This will help you both choose a dress that is not only comfortable but is completely flattering. Start by considering your mom's skin tone, her silhouette, her eye color, and her hair color. These attributes will help you find colors and styles that bring out your mom's best features. You can also think about what styles will be an expression of your mom's personality. This will make for a truly complimentary ensemble that is special to your mom.
Make Sure the Dress is Comfortable
Comfort is a huge factor when it comes to finding the perfect mother-of-the-bride or groom dress and is often overlooked. When choosing which style and fabric your mom would like for the dress, make sure she considers how comfortable it feels when she is trying it on. As the mother of the bride or groom, it is likely that she will be playing a role in the wedding, and will be in the dress all day long, and well into the night. Some of the best and most comfortable fabrics to try are:
Lux Stretch – a fabric that stretches 4 ways and fits all silhouettes effortlessly
Chiffon – a lightweight and breathable fabric
The perfect dress must be a balance between style and comfort.
Flattering Mother-of-the-Bride and Groom Dresses
To help your mom find the ultimate mother-of-the-bride or groom dress, here are some of Bari Jay's most flattering styles.

#1 One Shoulder Dress
A luxurious one-shoulder dress that hugs the figure with a draped skirt. This style is made with Lux Stretch material that makes it extremely comfortable to move in all day and party at night in, and a slit in the skirt for extra style.
#2 Sweetheart Dress
A beautiful sweetheart dress with spaghetti straps and soft pleats. The stretch velvet material creates a meticulous balance between comfort and sophistication, perfect for the mother-of-the-bride or groom.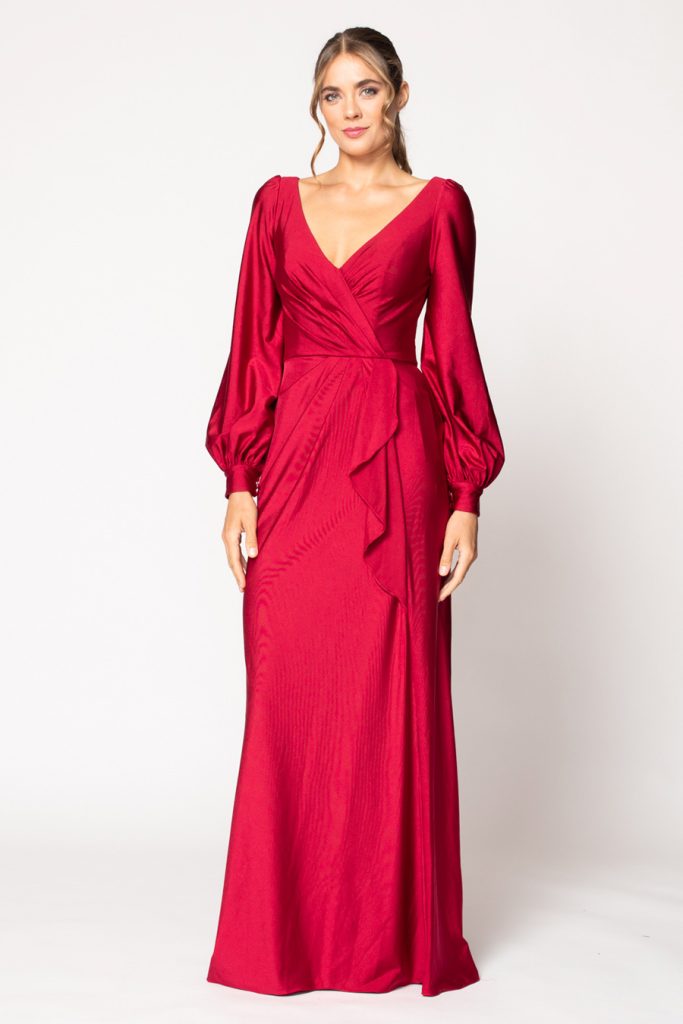 #3 Lantern Sleeve Gown
A classic ruffled dress is a great option for a mother-of-the-bride or groom. With its v-neck, lantern sleeves, and vibrant color, it allows for your mom's personality and style to shine through. The faux wrap skirt hug skirt provides a beautiful silhouette.
#4 V-Neck Bodice
A classic v-neck is simple yet gorgeous, perfect for the mother-of-the-bride or groom. This particular dress has long sleeves, a pleated skirt, and an a-line hem.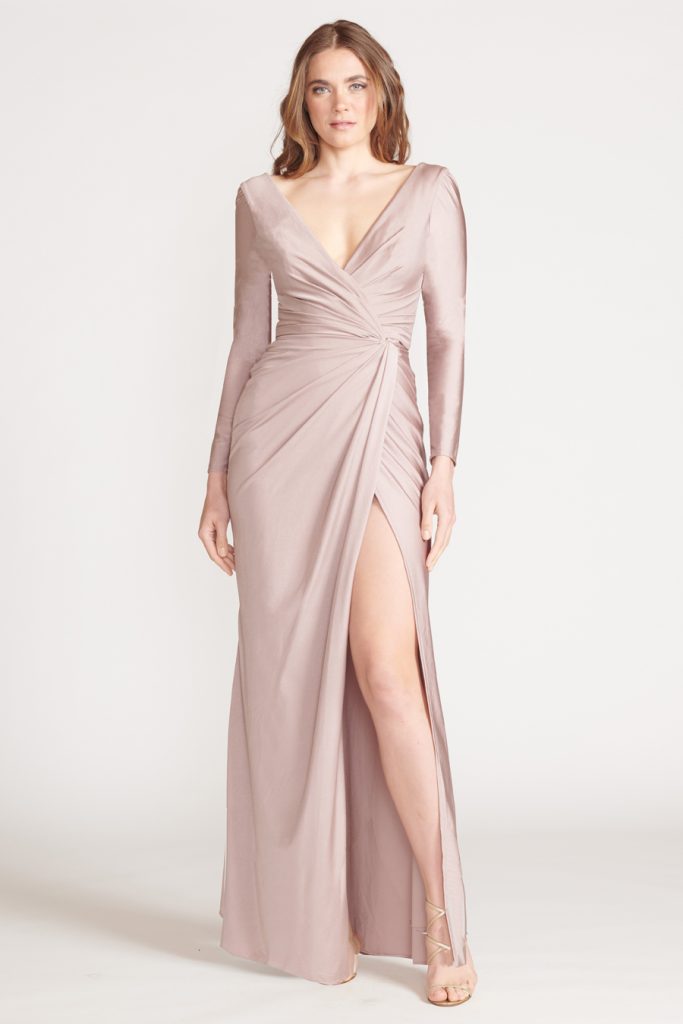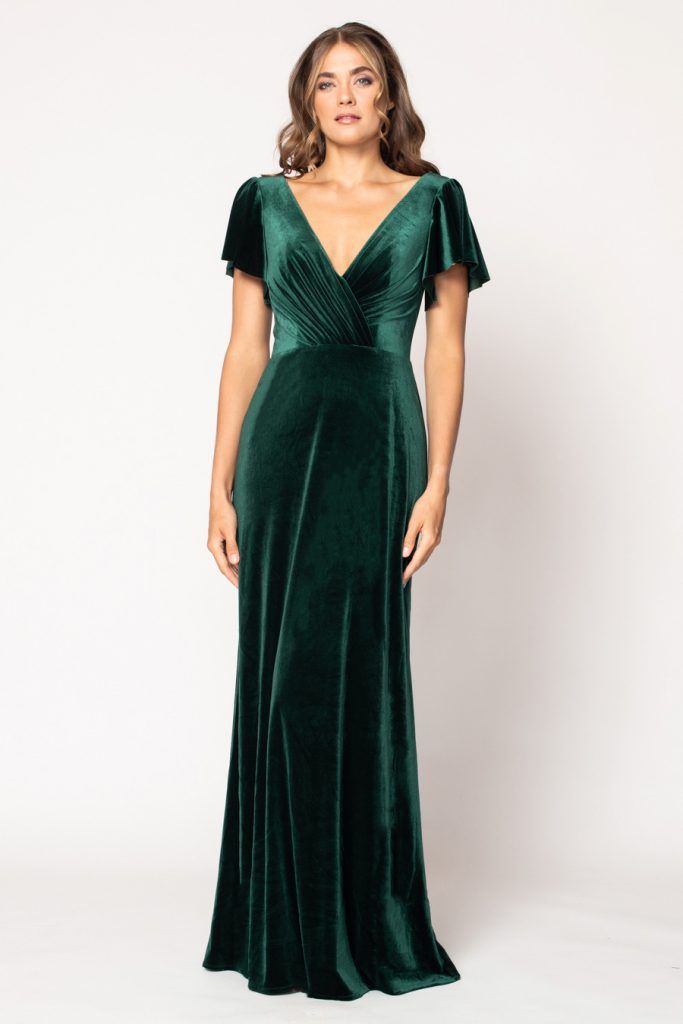 #5 Flutter Sleeves
Flutter sleeves paired with a slim a-line skirt are a gorgeous and elegant ensemble, fit for the mother-of-the-bride or groom and comfortable for the ceremony, and dancing the night away.

There are many important things when it comes to finding the right mother-of-the-bride or groom dress. Many of these are in the planning stage, and ensuring the right discussions have been had. The other part is to consider the style of the dress itself, and how it makes your mom feel. Follow these top tips to help you get started!