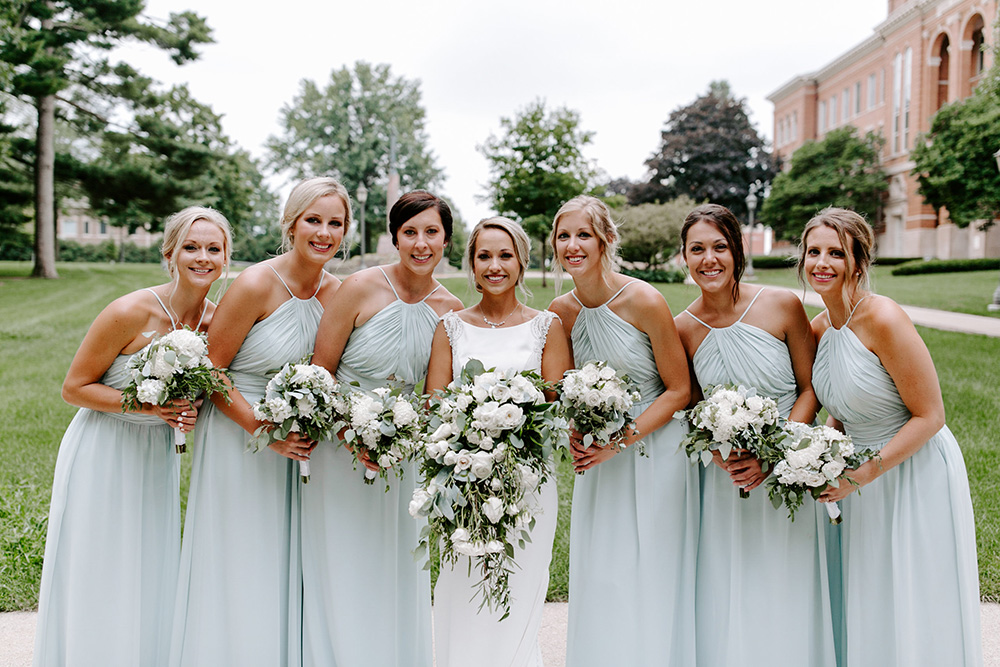 Shopping for bridesmaid dresses (when done correctly) is a fun and exciting endeavor! The internet has tried to simplify the process, but in doing so has changed the tradition of spending quality girl time doing what girls love most…SHOPPING! The truth is, spending time with your girls and trying on dresses is a rite of passage and is fun! Shopping for a dress makes your bridesmaids feel important and like they are a part of the process; and let's be honest who doesn't like to sit around with their best friends and play dress up.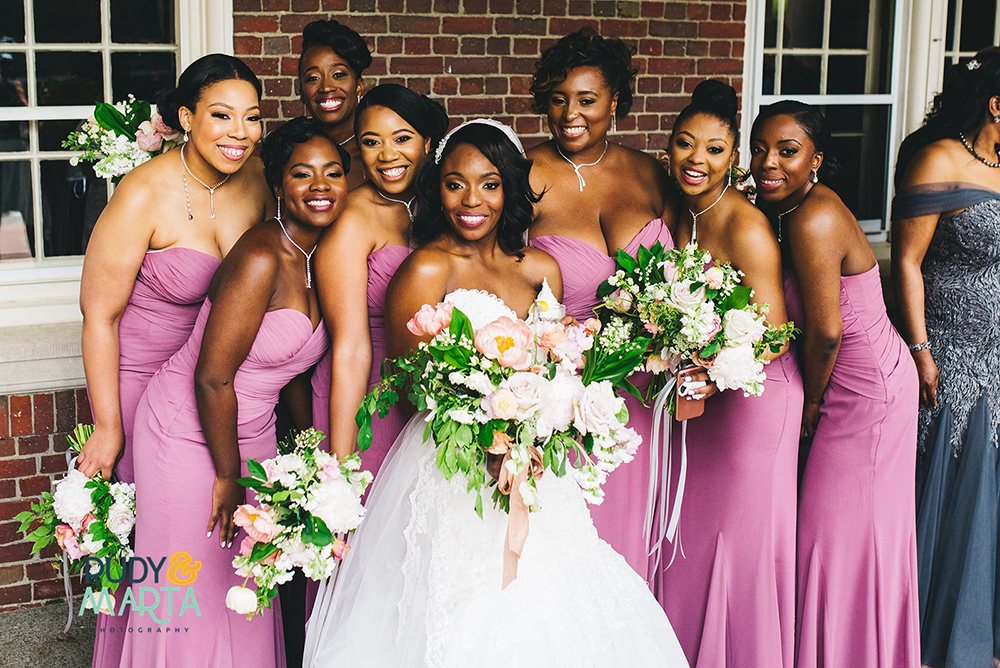 Bridesmaid dresses from a bridal store are customized. Girls get the expertise of an experienced salesperson helping them with style, color and sizing. You walk out having felt the fabric, seen the color in person and tried on the style you want so there are no scary surprises when the dress arrives weeks later. This is in contrast to ordering online where the color isn't as you pictured, the size isn't right or the style isn't as the picture looked on-line. Shopping in store is a fun and simple process that eliminates problems all while spending quality girl time.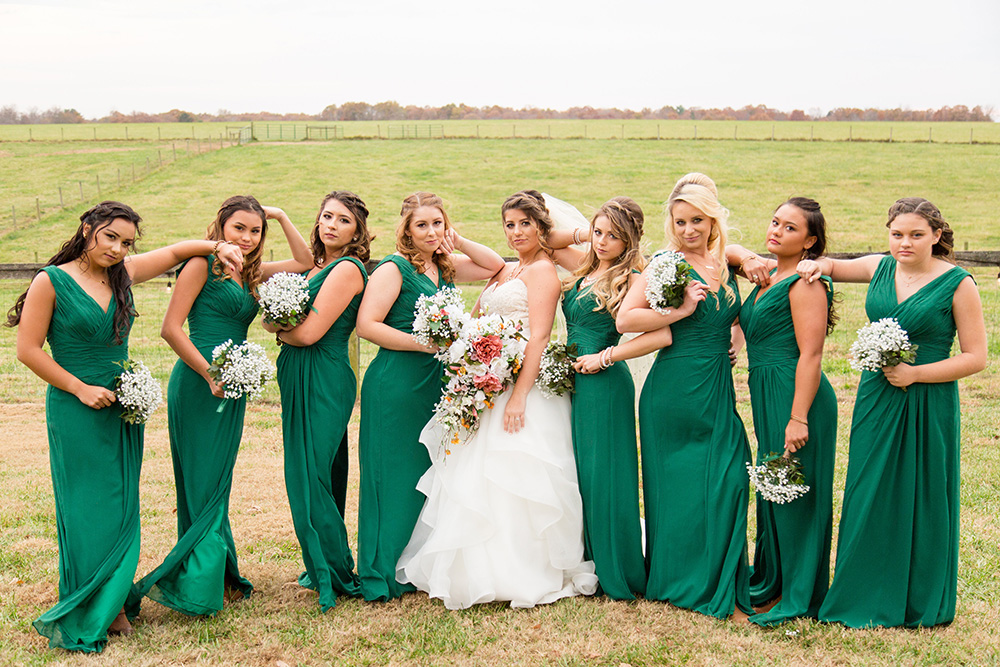 Bridesmaid dresses are made for all shapes and sizes; from size zero to women's sizes, petite length to extra length, junior bridesmaids, maternity bridesmaids…you name it, it probably exists. The idea is to make your girls feel gorgeous while also looking uniform. It is a lot to navigate on your own because customization is endless! Fabrics and colors with endless options. That is why it is best to call in the experts (aka bridal consultants). It is much less of a hassle and will possibly save you money in the long run by relying on the experience of bridal consultants who have been working with bridesmaids for years. They have seen it all and done it all. They have worked with bridal parties consisting of different shapes and sizes. They have worked with girls who aren't all located in the same area. They have worked with parties wearing the same dress and same color, the same dress in coordinating colors, the same color in different styles and some other variation of styles and colors. They work with girls who just got pregnant or will have just had a baby prior to the wedding. They have worked with the girls that ordered cheaper dresses on-line and are now in desperate need of a quality dress quickly as what they ordered online wasn't as it appeared. Bridal consultants know which dresses look best on which bodies and how to measure and size properly. They understand the role of the bridal party, from the maid of honor to the role of a junior bridesmaid, so they can ensure the attire is appropriate. They know how to prevent many of the problems that you don't even know you will have if you do it alone.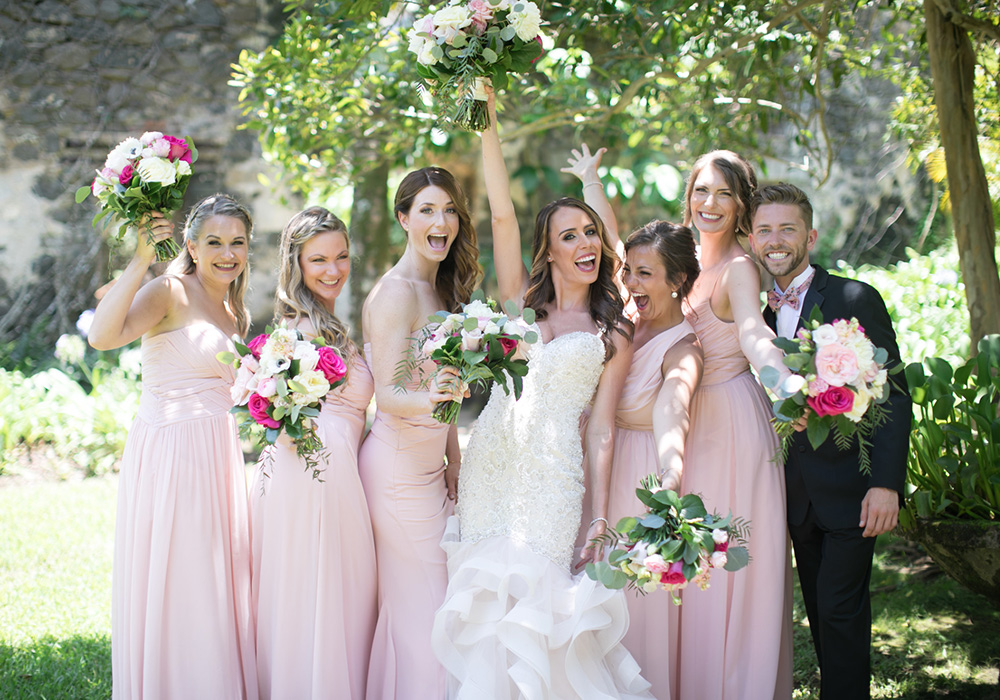 Don't leave anything to chance, these pictures last a lifetime! Find a bridal shop near you!
Photography by: Grace Troutman Photography | Rudy And Marta | Marie Hamilton Photography | Natalie Brown Photography