Planning a sustainable wedding means that you can enjoy your day knowing that you are doing some good for the environment while spreading the idea of eco-friendly living to friends and family. When you plan a sustainable wedding, you will need to get a little more creative to find ideas that will work for both you, and the environment. This will only make planning your wedding more fun, unique, and filled with creativity.
A wedding is filled with many elements. It is up to you whether you want a completely green wedding, or whether you want to incorporate a few changes. Any step you take will have a great impact on the environment.
Planning a wedding is already a big task, let alone trying to source sustainable products. Not only is it one of the biggest trends, it is also a great thing to do for the environment. Here are some top tips to help you navigate the journey and plan the best sustainable wedding. 
Wedding Venue
Did you know the type of venue that you choose can have an impact on the environment? From the location to the source of energy, many factors will impact your sustainable wedding. When searching for an eco-friendly wedding venue, consider these important factors:
How far will everyone need to travel to the location?
What materials and energy sources does the venue use?
Do they have recycling facilities?
Is it a permanent building, or is it something that needs constructing and transporting?
How many guests does it hold?
Does it have eco-friendly values?
Wedding Dresses
Your wedding dress will take center stage on your big day. If having a sustainable wedding is important to you, your wedding dress is a place where you can make a big impact.
First, consider shopping at a local retailer and family-run business when sourcing your dress. In addition to shopping small, consider the longevity of your purchase. Is your wedding dress something you can wear again?
Once you have chosen your wedding dress, you should keep it safe and take good care of it, so it can be passed down to future generations.
When it comes to your bridesmaid dresses, you can opt for an infinity dress, as these can be styled in a variety of ways. Adaptable dresses are a great option to promote sustainability, as they can be worn again at future events, and on special occasions.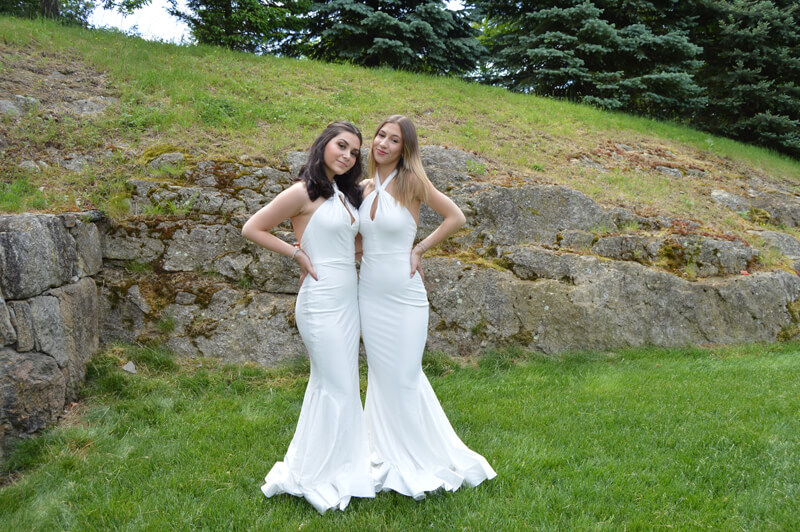 Wedding Rings
Rings can be sourced from eco-friendly retailers. You will need to look at what materials they use, how they source their materials, and how they offset their carbon footprint. For example, you may choose to have your rings made from fair-trade and recycled metal. You can also pick from many beautiful stones that are ethically sourced and vintage.
Alternatively, there may be a family heirloom that can be passed down to you.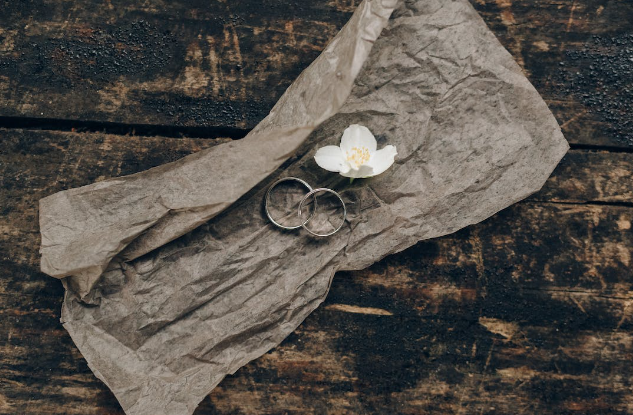 Wedding Invitations
Wedding invitations are traditionally created on paper, which means a lot of products need to be used in the process. You can make the invitations sustainable by ensuring they are reusable, by creating fun graphics and a unique design on them. Your guests can use them by framing them on their walls, alternatively, you can leave a space for someone to add a picture from the wedding day, to create a nice border.
You can also make the wedding invitations recyclable, by being conscious of how you design them. Opt for eco-friendly ink, and avoid adding glue, glitter, and ribbons.
Make sure you add instructions to your wedding invitations, to tell your guests that you are planning an eco-friendly wedding, the ways that they can reuse and recycle their invitations, and other contributions that they can make.
Another option to make your wedding more eco-friendly is to use online invitations. These can be designed online and emailed to all of your guests. This will help reduce your carbon footprint and waste, while also making it quicker and easier for your guests to respond, and for you to organize the RSVPs.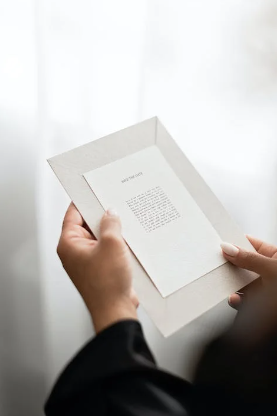 Wedding Favors
Wedding favors are a great way to thank your guests for attending your sustainable wedding. Wedding favors are commonly made up of cellophane and plastic gift bags that contain sweets or confetti. This can add up significantly when you have a high number of guests.
Wedding favors can be just as special, just without the plastic, for example:
Use reusable items such as jars or tote bags
Purchase dried eucalyptus, rose petals or biodegradable confetti
Gift something handmade, for example, soap
Bake small cupcakes or cookies for your guests
Make packaging that recyclable for example, paper bags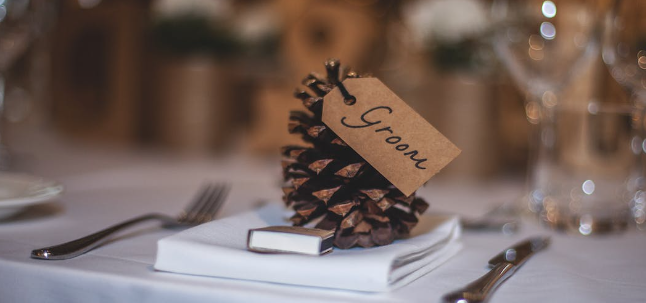 Wedding Gifts
To make your wedding more sustainable, you can create a registry. This will tell your guests exactly what you would like to receive so they are not purchasing something that will go to waste. Online registries have become more sophisticated. They enable you to import gifts from the vendors of your choice (local and eco-friendly). It will also allow guests to interact with the registry, so they can see what has been purchased, and what hasn't, which is another great feature to reduce waste. Gifts can be sent directly to your home, or you can request that eco friendly wrapping paper is used.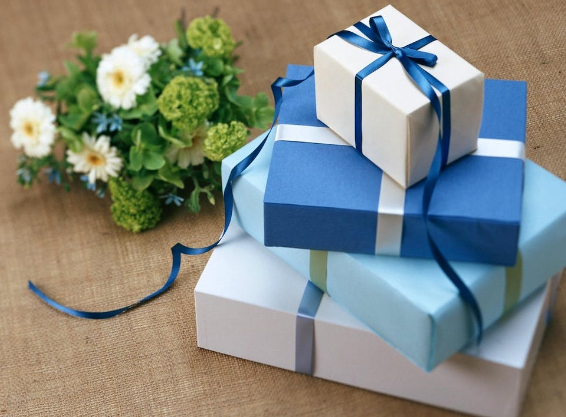 Wedding Food
Wedding food is often one of the biggest parts of a wedding that goes to waste, especially when there is a buffet spread. It can also accumulate a lot of plastic packaging, and impact the carbon footprint of the wedding if food needs to be sourced from afar.
To help you cater your wedding more sustainably, you should opt for a local caterer that shares your eco-friendly values. They will have relationships with local suppliers and farmers, to ensure all the food is sourced ethically, seasonal food is used, the packaging is minimal, and the carbon footprint is reduced. Source your cake from a local bakery that uses organic and seasonal ingredients.
It is not just the main meal that you need to think about when catering an eco-friendly wedding, it is also the dinnerware. Avoid using disposable and plastic dinnerware where possible. If you need to have them, consider compostable dinnerware. You can also offer cardboard food boxes and encourage people to take food with them at the end of the day so none of it goes to waste.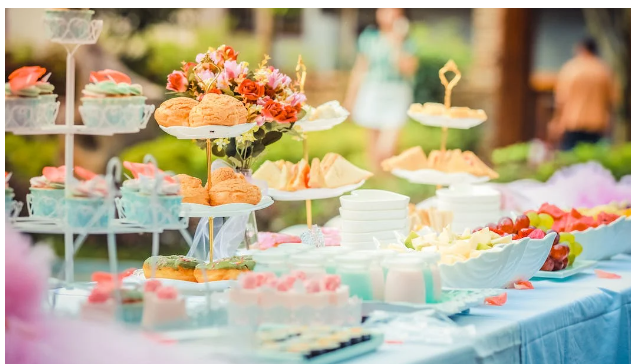 Wedding Decor
To help make your wedding decor more sustainable, you should source materials that are eco-friendly and biodegradable. You may consider how a minimalist theme can be incorporated into your wedding day. You can utilize the features of your wedding venue and your bridal party to choose your wedding colors, enhance the theme, and minimize the use of unnecessary decor. Think about how the decor can be reused, for example, at future events, or consider donating your decor after the event.
For decor such as flowers, you may consider using local suppliers and seasonal flowers. Make sure that the suppliers do not use floral foam, or other plastic-based products on the flowers and instead, deliver them in water and glass vases. Some sustainable weddings have opted to use potted plants instead of cut flowers.
Flowers at the end of a wedding shouldn't be thrown away. Instead, you may consider using them as thank-you gifts to your bridal party and your wedding guests.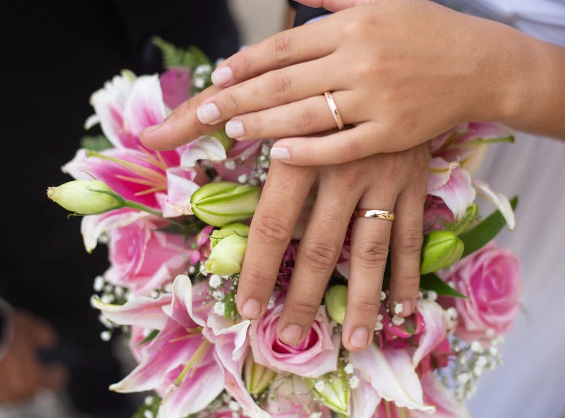 From the start of planning, until the day of your wedding, you should create a culture of sustainability, that will be the foundation of everything you do. It should be something that you consider when making any decision related to your wedding, and you should inform your guests that you are planning a sustainable wedding. You can offer them suggestions on how they can make a contribution to your special day and encourage sustainable practices with everyone, from guests to vendors. Planning a sustainable wedding is a great way to reduce your impact on the environment and enjoy a guilt-free day.